Will Tiger Woods Ever Win Again?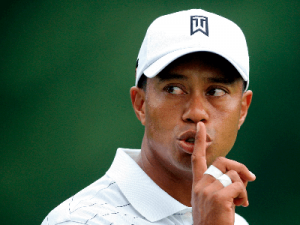 Tiger Woods used to be the number one ranked golfer in the world. After a tumultuous couple of years ravaged by scandal and injury, Woods is now ranked number 445 in the world. After such a fall from grace, Tiger will need to bounce back and win a tournament to prove that he can still hang with the best golfers in the world.
Tiger Woods is just 40 years old, and still has plenty of time for a comeback. 53-year-old Vijay Singh recently proved that age is not necessarily a factor when it comes to playing successful golf. Singh recently finished 6th in the Honda Classic, proving age is merely a mental obstacle. Woods is 13 years Singh's junior, so time is still on his side.
Tiger's injury prone body on the other hand could prove to be a problem. He has suffered from a multitude of back and hip problems as of late. These injuries have resulted in two microdisectomy surgeries on his back in the last two years. On whether the surgeries are holding him back, Woods had this to say:
"This is certainly disappointing, but I'm a fighter,"
"I've been told I can make a full recovery, and I have no doubt that I will."
Woods outwardly appears to be confident in a full recovery, and he recently posted a video on Twitter showing him swinging a 9-iron. While Tiger has begun rehabbing his surgically repaired back, he still has not offered a timetable for when he may return.
If Woods stays true to his comments, his return could definitely shake up PGA Tour betting lines. The odds-makers in Vegas will be given a tough task of deciding just how dangerous Tiger will be upon his return. After all, he has won 79 different PGA Tour events, good for second all-time behind only legendary Hall-of-Famer Sam Snead. Woods has also won a whopping 14 major tournaments, second to only the legendary Jack Nicklaus.
Woods is one of the greatest golfers of all time, but nobody knows for sure just how good he will be whenever he returns. For anyone betting on golf when that happens, Tiger will be one of the riskiest options. His track record simply cannot be argued, but his recent performances have provided PGA Tour betting enthusiasts with reason for caution.
After missing the cut in the last three majors he has appeared in including the U.S Open, Open Championship, and PGA championship, Tiger completed his season on somewhat of a high note finishing 10th at the Wyndham Championship.
Completely unpredictable play coupled with his injury setbacks provide little clarity on what the future holds for Tiger Woods. The former world number one is undoubtedly one of the greatest to ever play the game, but Tiger's glory days appear to be a fading memory. If he ever hopes to win again, he will need the magic from years past to return.