Will the American's Continue to Excel with the Departure of Wambach and Rampone?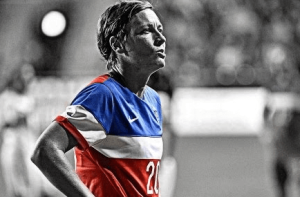 It hasn't even been two weeks since the United States Women's National Soccer Team won the World Cup and there is already concern from those betting on soccer as to whether the Americans can hold their position atop the women's world rankings being that veteran all-stars Abby Wambach and Christie Rampone will definitely be leaving the team.
However, based off what the American women did this summer there should be little concern whether they can hold their ranking as world's best.
It's been suggested that with Wambach and Rampone leaving, the team chemistry may dwindle with the loss of such experience and leadership. Particularly because many members on the team considered Wambach the glue that pulled everyone tight together.
Despite Wambach and Rampone leaving the squad, the Americans will retain the services of Golden Ball winner Carli Lloyd among other notable rising standouts. Lloyd stood out this past World Cup unlike past tournaments where she always appeared on the cusp of a breakout performance but could never quite get over the hump. Her most impressive moment came in final game when she scored a ridiculous three goals in the first 16 minutes of play setting a new record for fastest hat trick in a Women's World Cup game.
But Lloyd won't be the only focal point of the American women's future soccer team. Another finalist for the Golden Ball, Julie Johnston, will also remain on the team with the likes of other breakout vetereans Meghan Klingenberg and Becky Sauerbrunn. Both of which provided significant playing time that anchored the team in different ways despite spotty play in the past.
The Americans are also loaded with young talent on the roster. Only three of the women who saw significant playing time are older than 30 on the U.S. roster. It's a bit of a misconception that the Americans field an older team compared to others around the world. Furthermore, the squad consist of three women, the previously mentioned Julie Johnston, Morgan Brian, and Sydney Leroux, who were born in the '90s.
As the American women grow older, they have ample women with significant playing time to replace those that leave. The team will then add fresh new talent to the squad and allow them to get a feel for international play without the worry of winning because of the other veterans already on the team. It's a best case scenario for all those around and a cycle that has the potential to continue recreating itself for years to come.