Will Mourinho be "Special" in Manchester?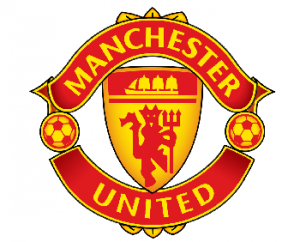 If you are accustomed to betting on football and you were to make any football wagers, you'd have to place your money heavily on Jose Mourinho becoming the next manager at Manchester United. Rumor has it that Jose's agent Jorge Mendes has brokered a deal with the Red Devils for the return of the enigmatic Portuguese manager. Jose Mourinho has always gotten on well with the former United legend Sir Alex Ferguson and now that the Scot works upstairs for them you can count on a positive recommendation. There is also the impending arrival of one Pep Guardiola across town at rivals Manchester City, and the football world knows all too well about the previous encounters Mourinho and Guardiola have shared.
With all of this being said, have Manchester United made the right choice in hiring Mourinho? He was sacked twice by Chelsea even though he is widely known and considered to be their best performing manager in club history. Which begs for the answer to another important question; Why would Chelsea have fired him after so much success and even when he still had the full support of the fans? The only answer to that has to be that he had caused so much disaccord within the dressing room and with the board that they were left with no other choice but to fire him and pay him off.
Then there was the scandal that Mr. Mourinho was involved in earlier in the season with the team's club doctor Eva Carneiro. In a hotly publicized encounter the self-deemed "Special One" unleashed a foul mouthed rant towards the doctor and her staff members when they rushed onto the pitch in aid of Eden Hazard wince Chelsea were trying to come back into a game in the dying moments of extra time. It was a complete PR nightmare for the club and Mourinho shamefully denied any sort of wrongdoing nor did he offer any apologies for his behavior. So perhaps those incidents and other we don't know about led to his dismissal.
Despite all the rumors and controversies that surround Jose Mourinho, there is one thing that remains a fact, and that is he brings instant success. He has won major honors at practically ever club he has managed and his record for winning is impeccable. So would Manchester United be making the right move hiring him? The answer is undoubtedly a resounding "YES" and here why. Number one as previously mentioned he's always good for a trophy or two. Number two United have to do something dramatic to counter the arrival of Pep Guardiola who is the only manager on earth that rivals the late Sir Alex Ferguson and Jose Mourinho in terms of winning. Number three he's box office in every press conference and will make Manchester United the most talked about club on earth again. Finally, he attracts great talent to play for him and will improve the assets of the club. For these reasons and many more, Manchester United will be making the right choice in signing Mourinho.