FedEx Cup Projections 2015
The FedEx Cup is the trophy a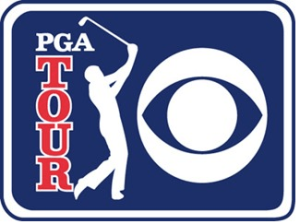 warded to the winner of the annual playoff for the PGA Tour. Players earn points during the regular season in order to qualify, and participate in the four-event playoff. The FedEx Cup was first introduced in 2005, and awarded its first champion, Tiger Woods, in 2007.
Golf betting will be at an all time high during the FedEx Cup this year with the emergence of Jordan Spieth. Many fans are comparing him to the old Tiger Woods. He has given the golf community something to be excited about again. This will cause many fans to start betting on golf again.
The reigning champion is, Billy Horschel, who won the Championship last year. FedEx sponsors the competition, which will be played from Tuesday, August 25, through Sunday, September 27, 2015, and includes these four events:
1. The Barclays – will be played at the Plainfield Country Club in Edison, New Jersey, from Tuesday, August 25 – Sunday, August 30, 2015.
2. Deutsche Bank Championship – will be played at TPC Boston in Norton, Massachusetts, from Friday, Sep 4 – Monday, Sep 7, 2015.
3. BMW Championship – will be played at Conway Farms Golf Club in Lake Forest, Illinois from Monday, Sep 14 – Sunday, Sep 20, 2015.
4. Tour Championship – will be played at East Lake Golf Club in Atlanta, Georgia from Wednesday, Sep 23 – Sunday, Sep 27, 2015.
The top ten players on the Leaderboard are:
1. Jordan Spieth
2. Jimmy Walker
3. J.B. Holmes
4. Patrick Reed
5. Bubba Watson
6. Dustin Johnson
7. Charlie Hoffman
8. Ryan Moore
9. Jason Day
10. Hideki Matsuyama
Jordan Spieth has definitely stirred up excitement again in the golf world. Spieth is referred to as "the golden child," by his fellow PGA Tour players. Golf fans think he's a better role model than some of the previous green jacket winners. Betting on golf is sure to be at an all time high, on the road to, and during, the FedEx Cup Championship.
Spieth has definitely been impressive this season. He's finished in the top 25 in the eleven events he's played in. He's finished in the top 10 seven times, and won twice. Spieth definitely has a very bright and lucrative future in the golf profession.
The season is just half over and the golf world is all abuzz with excitement again, thanks to some outstanding play by Jordan Spieth. Most golf fans are predicting him to win the FedEx Cup as well. Individuals taking part in golf betting will be as busy as ever this season, as the events wind down leading up to the FedEx Cup Championship.