Vegas Continues to Define Daily Fantasy Sports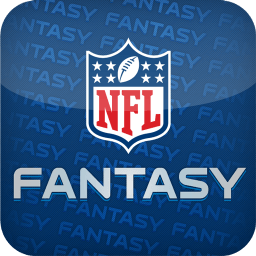 A report from ESPN has shown that a Las Vegas Bookmarker and a thoroughbred executive have merged to form a company called U.S. Fantasy. Their aim is to introduce Propositional betting tips to the daily fantasy sports market.
Propositional Betting
Many people place bets with a bookmaker in every annual championship game of the National Football League (NFL). Propositional betting works by a set of hilarious prediction questions over the statistics of a match or a game. Examples of the questions are;
• What song will an artist play in an event?
• How long or short the national anthem will be?
• Which kicker will score more?
• How many points will have to be scored after a particular time in the game?
• Will Peyton Manning throw more touchdowns than LeBron James 3-pointer shots?
• What color will the Gatorade be?
The bets sound and are stunningly stupid though an enormous population places bets via these type of betting.
How U.S. fantasy plans to start betting on Horse Racing
The sport popularly uses Pari-Mutuel Wagering. The French are the ones who discovered this type of betting, which just means 'mutual bet.' In this betting, when there are 12 horses, each has its own odd of whether to win and gamblers can place bets on a specific horse. It also provides an option where a gambler can individually choose which horses will finish in the first, second and third position. U.S. Fantasy claims that the same can be done based on players' statistics.
Suppose you place thirty dollars on a bet where you have predicted that Carolina Panthers will win the match. If they have an odd of four out of one, and they win, then you will get yourself a hundred and twenty dollars. Of course, some necessary deductions come from the service which becomes the company's profit. U.S. fantasy plans to make it mutual by shifting up the odds until game time. Meaning, if you place a bet with an odd of four out of one you might later find that the bet has shifted to maybe something like three out of one.
U.S. fantasy is currently working on getting the necessary licensing. It plans on getting into the market as soon as the next Super Bowl starts. Mike Knapp told ESPN that there was no legal definition which elaborated what fantasy sports is. U.S fantasy is the first daily fantasy sports company to push for a gaming license in Nevada. Daily fantasy sports in Nevada are not familiar because the gaming commission assumes it to be just like gambling, and therefore they require a permit to operate. LSR continued to say that since daily fantasy operators like DraftDay and Star Fantasy Leagues are also coming up and are planning to get licenses.
Mike Knapp says that U.S. fantasy wants to make wagering easier and also more fun. Undoubtedly, U.S Fantasy will revolutionize the daily fantasy sports in Nevada with its planned strategy.