US vs China World Cup Preview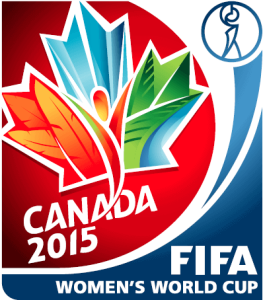 With the women's World Cup in full effect this summer, there are now down to eight teams left, competing to be the last country standing and claim themselves as champions of the world. In an upcoming match up, two of biggest powerhouse countries in the world take each other on, as the United States gears up to play China.
Despite the wins that the United States has stacked up in the last few weeks, getting them to this point of the tournament, they have been criticized for playing sloppy soccer. Regardless of whether the play they have been bringing to the field each game, the bottom line is that they have been winning, even if it is not exactly how they have wanted it to be, and a ton of broadcasters and sports analysts are stating that they can absolutely win the match up against China, even if they are playing an ugly game of soccer. China is also well known for it's great women's soccer teams, and they have truly been playing great soccer thus far in the tournament.
One of the great things about this match up, is the fact that there are hardly any injuries affecting either team. The United States is fully healthy, and Alex Morgan is now back in the starting lineup, after she came off the bench in the first few games, due to her recovering from a knee injury. The rest of the lineup is solid and ready to battle China. China is fully healthy as well, and their star midfielder, Han Peng, has stated to the media that their team is fully charged, rejuvenated and ready to take on the United States in this epic World Cup match up.
Like any major sporting event that takes place around the world, especially one as large as the World Cup, you can bet that tons and tons of people are engaging in World Cup betting. Whether you are messing around with your friends, are putting in money at a work betting pool, or are making wagers online, everyone wants to get the inside scoop as to who is likely to come out on top. Luckily, especially due to the internet, we have a ton of insight and information into what professional gamblers, sports broadcasters, writers, and all sorts of other people are saying about who is favored. It has become pretty clear that the majority of people that are professionally betting on soccer have stated that they believe the United States is going to win, and are therefore letting their money ride on the United States.
There are a ton of factors that go into this assertion, but if you want to find out some more detailed information for yourself, you can do a search for world cup predictions, and find out what people have been individually saying about the match up and who is likely to come out on top. Perhaps the best avenue in trying to determine which country you should put your money on is by checking out the various professional gamblers that put their picks up online and see what they have to say. A great deal of these gamblers are truly putting their money down, and due to the fact that it doesn't really matter to them if you pick with them or not, they are more than willing to offer up their picks for free. This means that you can take advantage of this information and gain an edge on who you think you should pick for the upcoming World Cup match between the United States and China.