Understanding The Different Soccer Leagues Around the World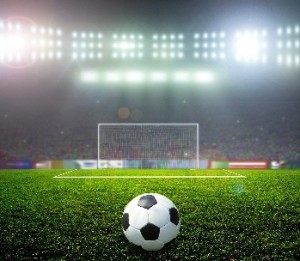 Who is playing when and for what title?
Soccer can be a daunting sport for those that are new to betting on sports and soccer itself. Instead of just one league each country has its own leagues and championships which can be confusing for the uninitiated. This guide can help you sort out that mess.
Barclay's Premier League
England's top league is called the Barclay's Premier League. It's known for its fast pace and gritty play. It consists of the top 20 teams in England. Each team plays each other twice in a season, once at home, and once more away. Seasons in this League last from August to April. Unlike many American sports, Barclay's has no playoff system. The champion is the team with the most "points". Each team earns three points for a win and one point for a tie. The bottom three teams are "relegated" or dropped to one of the lower leagues, the top four teams earn the right to play in the UEFA League. More on that league later.
La Liga
La Liga is Spain's top league and it features some of the best players and well known clubs in the world, including Barcelona and Real Madrid. Teams in this league usually play with a bit more finesse then in the English leagues, and have helped to give soccer the nickname "the beautiful game". La Liga also has a three team relegation system, but unlike Barclay's Premier League, La Liga has a championship game that features the top two teams competing for the title. Seasons last from August to May.
UEFA Champions League
The UEFA Champions League consists of 32 of the best teams in Europe, who must take time away from their home country leagues to play against the best of the best. Teams initially are placed into groups, and the teams at the top of each group are whittled down in a playoff system. Play begins in July and a Champion is crowned in May.
With all of the different Leagues and Championships around the world, it can be truly said that soccer is a "world game".