UEFA Champions League Final – Juventus Vs Barcelona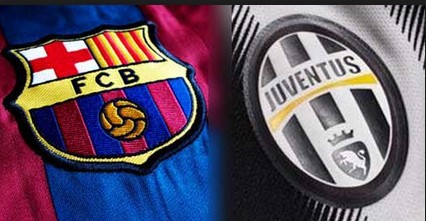 The UEFA Champions League Final Juventus Vs. Barcelona
There is no doubt about it, the UEFA Champions League is one of the biggest events in Europe and the world when it comes to football, and the final match has been sealed, and it will witness Juventus from Italy, Vs. the Spanish giant, Barcelona. The match is going to take place on the 6th of June at the Olympiastadion stadium in Berlin, Germany.
The Way to the Final
The quarter final witnessed the clash of the titans, as it witnessed Juventus vs Real Madrid, another Spanish giant, and the German Bayern Munich vs Barcelona. Juventus was able to clinch on its tie in Spain versus Real Madrid to seal its position in the final with a 3-2 aggregate. The Italian team played a heroic game and was able to withstand the waves of attack from Real Madrid, this is why for those who watched the first half, they would have never imagined that the game will end in a 1-1 draw. Even though with the great performance of Karim Benzema, as well as the crazy running shooting and crying stuff of Cristiano Ronaldo, the Spanish team was not able to secure a win, and ended the game with a 1-1 draw that signed their failure to make it to the final. The team even scored first, and pressured the opponent which made everyone think that we are heading to an El Classico Finale on June 6, but these hopes were soon crushed with the goal of Álvaro Morata, who tied the match, and after it, Real Madrid couldn't achieve a comeback. As for Barcelona, it was the first team to seal its place in the final after a great triumph over the German Bayern Munich with a 5-3 aggregate.
In total, each team has played 12 games during their exciting journey in the UEFA Champions League. Juventus has won 7 games, lost 3 and tied in 2 games, with 16 goals scored, and 7 goals against. As for Barcelona, it has won an outstanding number of 10 games, no losses at all, and 2 draws. Barcelona scored 28 goals, and its net received 10.
With a match like that, a final in a big competition like the UEFA that has two of the biggest soccer teams of Europe, Barcelona and Juventus, it means that the bets on the result of this match will be coming from all around the world, it is the perfect gambling opportunity.
Let us review the odds from a couple of sports betting operators.  Firstly, from William Hill, who covers the match with odds of 9/2, 3/1 and 4/7 for a Home win, a draw and an Away win respectively.  The odds from another operator, Bet365 is 17/4, 3/1 and 8/13. So it looks that the odds are pretty close from both operators, which is the usual in a final match where the result is impossible to predict.