Top Teams To Watch in the 2015 College World Series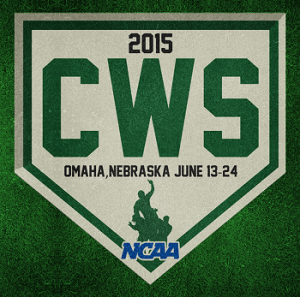 The College World Series is held in Omaha, Nebraska and is a college baseball event. Some teams are highly expected to earn top rankings in the tournament. College Baseball Betting is a lot of fun, and is a quick way to make a profit should the right bets be placed. Those whom are looking to place college world series bets as to which teams will win should look to some of the better teams. With that in mind, here are some of the teams that any baseball fan should be looking at:
Louisiana State University Tigers
Recently, the team has defeated the University of Louisiana at Lafayette in the 2015 College World Series. The team will face off against Texas Christian University frogs. The team has been in the College World Series 17 times, and has repeatedly won the national championships. The head coach, Paul Mainieri, used to be the head coach of Notre Dame before LSU.
University of Miami Hurricanes
The Hurricanes have scored 538 runs, which is higher than all teams in the US. Many of the players have a perfect batting average of .300 or better. Head Coach Jim Morris has received many honors, including Conference Coach of the Year in 2008 and National Coach of the Year in 1999 and 2001. He won his 1,500th game in Chapel Hill while on the road.
Vanderbilt University Commodores
Two team members are expected to be top MLB draft picks. Vanderbilt was able to score 453 runs, and features some of the best pitchers. This college world series will only be Vanderbilt's second visit to the finals, but Vanderbilt did so by defeating a top-ranked team in the country. Vanderbilt also has a stronger ERA of 2.97.
University of Florida Gators
The Gators recently beat Florida State in the playoffs. They have an impressive record, but much of their success has been attributed to freshman JJ Schwarz. He is a hitter whom is known for breaking the freshman record and maintaining an extremely successful hitting average. This event is the eighth time that the Gators have reached the College World Series, and will most likely not be the last. This is head coach Kevin O'Sullivan's fourth time at the College World Series.
College baseball betting is like no other way to earn a decent return on investment. The biggest benefit is that it's easier to know more about a team than a publicly traded company. Placing the right College World Series bets enables bet placers to feel as if they have more of a stake in the game. If nothing else, it can make watching a game more exciting and interactive.