Top Five Sleeper Teams To Watch in College Football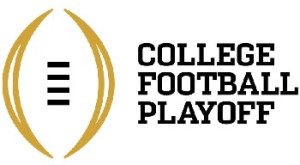 The college football playoff started off with a bang last year, and it is never to early to start scouting talent when it comes to betting on college football. Here are several teams that may be primed for a playoff run that are currently flying under the radar.
USC
USC returns a strong roster full of talent. Although they did not have a great year last season, there is plenty of talented young players on this team. Watch for the Trojans to make a run.
Tennessee
Tennessee returns one of the best quarterbacks in the nation in Joshua Dobbs. Tennessee finished strong to their season last year, blowing out Iowa in their bowl game. The Vols only lost a couple of starters off of last year's team and may be primed for a run. Rocky Top could be returning to glory.
Arkansas
Arkansas is another team that finished strong last year. They destroyed Texas in their bowl game and seemed to have everything come together towards the end of the year. They lost a lot from their defense, but many expect them to make a strong run.
Clemson
With Florida State starting to lose some of its talent, Clemson looks primed to take over the ACC this year. By default, if Clemson can go undefeated this year they will make the playoff. They have a tremendous amount of talent at several different positions, and this could be their time to make the playoff.
Baylor
Baylor was about as close as you can be from getting to the playoff last year. It seems like every year Baylor is an underrated team that continues to produce great wins and seasons. With a lot of talent returning, the Baylor Bears may be ready to finally get to the college football playoff this season after barely missing it last year.