Top 5 MLB Rookies to Watch in 2015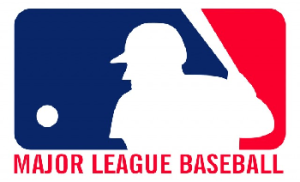 Every year, after the dust has settled from the position battles of the spring, teams and fans place their hopes on a select few rookies. Highly touted and highly scrutinized, these rookies have the weight of fans and MLB betting expectations to carry along with their hopes and dreams. Which rookies are most likely to excel or breakthrough? Who are the players and teams to watch when placing MLB bets online? Here are the picks for the top 5 rookies to watch.
Addison Russell
The less-talked about Chicago Cubs rookie, Addison Russell blew through the Cubs' minor league system last year, playing for three different affiliates. He started 2015 at AAA Iowa, but was recalled barely 2 weeks into the season. He's shown good pop in his short career with 38 homers since 2012 and a .301 batting average, and the Cubs hope he provides years of productive service as a double-play compliment to Starlin Castro. PECOTA projections for Addison Russell aren't stellar according to MLB.COM for 2015, but his upside projects to be a productive second baseman.
Jorge Soler
The Cuban born outfielder got a taste of the big leagues last year, playing in 24 games and cranking 5 homers. At 6'4" and 215 pounds, the power-hitting Soler has already drawn comparisons to Andre Dawson and Vladimir Guererro. Both of those players had tremendous arms, bats and careers. With a dynamic bat, under-rated speed and a top-notch arm, Soler provides stability and a true threat behind Anthony Rizzo.
Yasmany Tomas
Another Cuban import to the Major Leagues, Tomas joined the Diamond backs shortly after the 2015 season began. Tony LaRussa and Dave Stewart's signing of the 255 pound outfielder was a declarative statement to the rest of the N.L. west. Gifted with quick hands and power, Tomas is projected to hit close to 15 homers and hit near his weight in 2015. He should see plenty of fastballs if he hits behind Paul Goldschmidt.
Joc Pederson
Joc Pederson was in a peculiar situation last year and the beginning of this offseason; The Dodgers had 4-5 entrenched outfielders and no clear spot for Joc. Pederson showed skill in the outfield and in the batter's box last year, and was rewarded with a roster spot after Matt Kemp was dealt to San Diego in the spring. Peterson's build is similar to that of Jay Bruce, and with a rare combination of speed, intelligence and power, Pederson could be a similar player when it's all said and done.
Kris Bryant
The most acclaimed and talked about rookie in baseball, Kris Bryant led the universe in homers in the spring, only to wind up in AAA once the season started. Now that his service time clock has started, Bryant has an opportunity to live up to the hype. Bryant is said to have below average skills at the hot corner, but should improve with time. His power and plate discipline are unquestioned, however. This is evidenced by his .327 average and 55 homers in 181 games in the minors. PECOTA projects him to have a huge season this year with 32 homers, 95 RBIs and 25 doubles. The Cubs have not seen that kind of production since Aramis Ramirez.