Top 3 Soccer Players in the World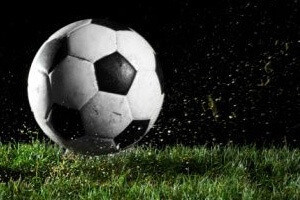 Soccer for a long time coming now has been a very underestimated sport. Well, no longer, soccer lovers, will soccer be underestimated. Why? Because our three top best soccer players of the world will not allow it. Those three soccer players are Cristiano Ronaldo (Portugal and Real Madrid), Luis Suarez (Uruguay and Barcelona), and finally, Lionel Messi (Argentina and Barcelona). Keep an eye out for these players and their matchups when making your next bet on soccer.
Lionel Messi
Number one soccer player of the world position goes to the famous Lionel Messi. He plays for Argentina and Barcelona. Lionel has been supported as world player of the year four times in a row. Over the time period of the past six years in soccer Lionel has been looked at as almost the best player on the entire planet earth. He came very close to holding this position against the past best soccer players on the planet. He is equipped with the proper skills to mesmerize and distract his defending players. His speed and agility is unmatched by any other player and is always tough to go against in any soccer bet. His appearance while playing can convince you that the ball is basically attached to his feet. Being so agile and adaptable to his surroundings allows Lionel to play any position in the front line. Last year in 2014 he had led his entire team to the World Cup Finals.
Cristiano Ronaldo
The second greatest soccer player in the world is Cristiano Ronaldo. He plays for Portugal and Real Madrid. While being more in the back ground than Lionel Messi, Cristiano has proven to be taller than the Argentine and even stronger. He doesn't have much up front influencing in the sport and soccer betting, but packs a very similar goals to games ratio. In the year of 2009 Cristiano switched teams. He decided to leave Manchester United and join the Real Madrid team. Cristiano is known for his infamous step over move. This move is now being influenced all across the globe. By far Cristiano makes soccer look easy, it ultimately just comes naturally to him, he probably plays soccer in his dreams.
Luis Suarez
Last but not least the third best soccer player in the world holds a special spot. His name is Luis Suarez. Luis plays for Uruguay and Barcelona. All though he is not every single persons favorite his amazing ability to play the game is unquestionable. Suarez is know greatly for taking those free kicks and bobbing and weaving in to the penalty box. Luis plays superbly in a one to one situation and holds his position strongly. Luis gives one hundred percent of him self in each game and truly is a great player and team mate and will be remembered for his skills and talents as the third best soccer player of the world.