Tom Brady and Roger Goodell at a Standstill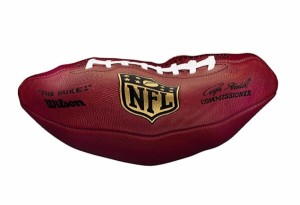 Your tax money is helping resolve "Deflategate." Millionaires arguing with each other over the financial impact of Tom Brady's suspension after the alleged use of intentionally deflated footballs during an NFL playoff game. Yes, your money is paying for the federal court that hears arguments over balls. Might as well get your money's worth. Here's where it stands:
Standstill. Both sides have been ordered by the court to hold settlement meetings. And how awkward is this? Tom Brady and Roger Goodell had to sit across from each other in the judge's chambers in order to hash out a deal. And it didn't happen. What a shocker.
Goodell and his team argue that it was "more likely than not" that Brady knew about the deflation of footballs. They cite Brady's unwillingness to cooperate with the league's investigation. Brady destroyed a personal cell phone that he used during the alleged time of deflation and that is the NFL's most compelling evidence of guilt. In a world of betting on sports and multimillion dollar scandals, the gauntlet has been laid down to address these issues.
But transcripts from Brady's appeal with the league show that Brady was told specifically by the NFL's investigator that he didn't need to surrender his cell phone. So Brady had it destroyed when he purchased a new phone thinking he wouldn't need it anymore.
But the judge is fed up with the whole thing and showed his frustration this week by blistering each side with questions, asking the league, "What direct evidence do you have against Mr. Brady?" The league has none and couldn't answer the question. He also reminded Brady that the league is not held to a "beyond a reasonable doubt" standard when conducting investigation. Essentially, the judge is scaring both sides, reminding each of their ability to lose a trial, so that Brady and the NFL are more likely to find middle ground and avoid a costly, taxpayer-funded trial.