The Epsom Derby of 2015 Odds and News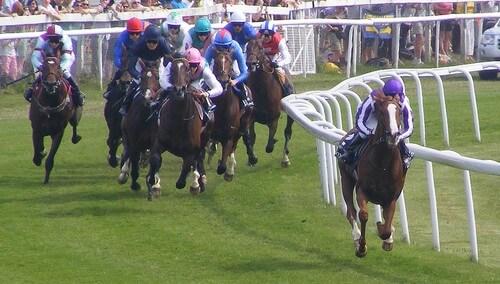 The Epsom Derby of 2015
The Epsom Derby for Horse Racing is certainly a name that is synonymous with the English Summer of sport. The 2015 Epsom Derby is going to take place in June of 2015.  Aidan O'Brien who has lead and trained Australia to its great victory in the 2014 Epsom Derby will surely lead another strong Australian battalion for this year's Derby. This battalion would include Giovanni Canaletto, and Chester Vase the winner of Hand Holbien, both names are big and prominent figures in horse racing, and they are surely going to attract a lot of bets and shape the betting market as we approach the classic Epsom Derby on the 6th of June.
The Results of the 2014 Epsom Derby
As mentioned above, Australia secured the victory with trainer A O'Brien with the jockey J O Brien with odds 11/8. The 2nd spot was secured by Kingston Hill with Trainer R Varian and Jokey A Atzeni with odds 15/2. As for the 3rd spot, it was secured by Romsdal with trainer J Gosden and Jockey R Hughes with odds of 20/1.
Other Big Names In the Derby
The other names entering the Epsom Derby include Andrew Balding's Elm Park as well as the exciting duo of Zawrag who are already impressing everyone this season as well as the Golden Horn. These are only some of the prominent names in the 2015 Epsom Derby.
If you are a sports betting fan who enjoys placing bets at the race track, then you should know that there are a number of trials before the Epsom Derby that contenders in the derby can take place in both Ireland and the United Kingdom. This way, the bettors can see the horses that are going to take place in the derby, as well as their time trials that take place on a track that is equal in distance that of the track that the derby will be run over. This way, bettors can make a good decision on which horse they want to bet on with the big day comes.
The Odds at William Hill
As a big name in the sports betting market, William Hill covers this race. According to the current odds,  Golden Horn is expected to win the race with odds of 2/1, followed by Elm Park  and Jack Hobbs with 5/1 odds and then Zawraq with 6/1 odds. The remaining odds vary between 12/1 to 200/1. The odds clearly show whose the favorite to win, which is Golden Horn, and those who follow him, as for the others, they are likely not going to win, but who knows, there might be a black horse (metaphorically speaking), who can surprise us all and grab the win, or get into the 1st three, and it would be a lucky day for the person who placed bets on that horse.