The 2016 College Football Playoffs Are Finally Here
After decades of a seemingly endless debate about college football rankings, strength of schedule, conference championships, and Heisman Trophy favorites, the College Football Playoffs have returned. And it is going to be awesome.
The regular season has wrapped with seemingly every team in the top 15 or so with a chance to get to the final four rotation, and if nothing else, it was fun to watch. If you are the type of person who enjoys betting on college football, bowl season is built for folks like you, and there isn't anything more exciting in sports than millions of passionate fan bases battling it out and showing love for their team come crunch time. Right now, there are 4 of those teams and fanbases in the national spotlight with a chance to bring home a championship.

Discover Orange Bowl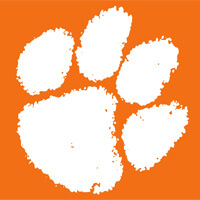 #1 Clemson University (5-1 Championship Odds)
Oklahoma as a 4 point underdog. A role they have become accustomed towards the end of the season after struggling with rival USC and with UNC in the ACC Championship game. On top of that, Coach Swinney has just dismissed 2 players from the team, and suspended another for failing a drug test over the holiday break.
Issues, rumor, and speculation all play a part in placing college football bets, but Coach Swinney has done a remarkable job in keeping his players focused, and diverting attention away from off field issues to where it belongs – on the other 112 players on the team who have done things the right way. Every team faces difficulties over the season, but Clemson has also maintained an undefeated record. There is something to be said for that.
Let's not forget that Clemson faced Oklahoma last year in the same stadium for the Russell Athletic Bowl, and beat the pants off of them without Deshaun Watson who was out with a torn ACL. Oklahoma's lone 6 points came with just 6:57 left in the game. But these are different teams with different players. Nonetheless, last year's beat down is sure to be on the minds of the Sooners.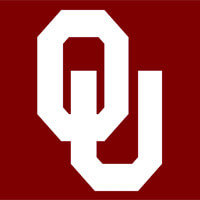 #4 University of Oklahoma (23/10 Championship Odds)
The Oklahoma Sooners are red hot right now. There's really no other way to look at it. They have beaten three straight Top-20 opponents in (6) Baylor, (18) TCU, and rival (11) Oklahoma State. All of these teams also had a shot at the playoff before running into Bob Stoops and the offense led by Baker Mayfield.
Oklahoma is not without some controversy of its own. Oklahoma RB Joe Mixon is still dealing with questions (that he is refusing to answer) after punching a woman last year and shattering four bones in her face. His plea deal was based on an acknowledgement of evidence against him, but he will still be starting for the Sooners on New Year's Eve.
Oklahoma got itself into the College Football Playoffs by knocking out three teams that were also in contention at different points in the season, but admittedly have said that they have not faced a team like Clemson. Like in any sport, the teams that get hot at the right time are often the one's that come out on top. Oklahoma is certainly that team going into the final four matchup, and this one is looking to be the best game of the year overall.

Orange Bowl Pick
The thing that makes betting on college football so exciting is that this one is almost too close to call. Given the spread which is roughly somewhere between -3.5 and -4.5 in favor of Oklahoma, it seems that Clemson with the points would be the pick in what almost guarantees to be a close game. Baker Mayfield has a tendency to get a little squirrely when the pressure is on. Deshaun Watson on the contrary, seems to feed off of the pressure and make big plays when needed. It's going to come to a battle of turnovers. Clemson has maintained an unfavorable turnover margin throughout the season but finds a way to win, if their defense can put pressure on Mayfield some errant passes may be the difference. Of course, the same thing could be said for the Oklahoma defense.
 Goodyear Cotton Bowl Classic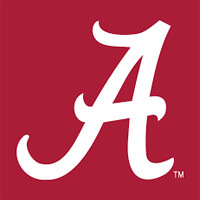 #2 University of Alabama (1/1 Championship Odds)
We have heard it all about SEC dominance, but this year proves to be a down year for the SEC. Is Alabama's ranking really warranted, or is it based on speculation of past successes? Their best win this season was against then #2 LSU who went on to lose three straight and finish 20th in the BCS polls. Then again, they did win the SEC Championship…playing against a 3-loss Florida team who needed overtime to take care of Florida Atlantic and got their block knocked off by Florida State.
Alabama doesn't do anything fancy, but they do offer consistency unseen anywhere else in the college landscape. They have a big bruiser of a Heisman Trophy winner running their offense, and aside form a slip up to Ole Miss have remained undefeated since. Are 1/1 odds warranted? Certainly not, and frankly it is disrespectful to the other teams in the playoffs, but it is difficult to argue with their history and record in big time games.
Alabama has Nick Saban. That is almost enough right there. It doesn't seem to matter who he has playing for him, the man straight up wins football games. There doesn't appear to be anyone in the college football landscape who has his experience when playing in games like this, and experience is a tough thing to bet against.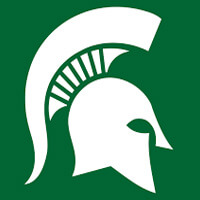 #3 Michigan State University (13/2 Championship Odds)
Much like Alabama's loss to Ole Miss, a fluke loss to Nebraska is the only thing keeping Michigan State from being the other undefeated team in the playoffs this year, and it seems to affect the amount of respect they are (or aren't) getting this season. They have wins over Oregon, Michigan, Ohio State, and a B1G Championship vs Iowa. Their season resume very well may be the strongest of the four teams.
Mark Dantonio is no stranger to National Championships, or to Nick Saban. He was the Defensive Coordinator for the 2002 National Champion Ohio State Buckeyes and also worked alongside Saban at Michigan State.
Michigan State is focused on their rank at the end of the season, not right now. There is always one team that seems destined for greatness each season. For a while that looked to be LSU, but Michigan State has other plans. Their season is fraught with overcoming obstacles, from a miracle win at Michigan to claiming a B1G Championship with only 22 seconds left to play, MSU may be the team of destiny this year.
Cotton Bowl Pick
Current game lines are favoring Alabama by roughly 9 points. That seems to be way too many points for a MSU team that continues to find a way to keep games close and make key plays when they matter most. Alabama just doesn't have the wins this year to support the spread. It looks wrong almost right away. If you are betting on the college football playoffs, it would help to compare schedule to schedule. Bama hasn't really seen any tough opponents, and MSU has beaten every single one that they've seen. A lot of folks are talking blowout in this one, but Alabama doesn't have the record to back it up this time. The Crimson Tide may win this one, but Michigan State is going to keep it closer than 9 points.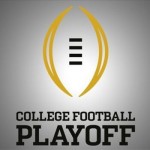 Overall Pick
This is tough. Like real tough. We will know more after the semifinal games have concluded, but Oklahoma is the team to watch. If they can get past the Tigers, they are going to be the team to beat regardless of the outcome of the other game. An Oklahoma vs Michigan State Matchup would be one of the best games to for viewers, but then again so would any of these teams playing any of these other teams!
Should Clemson get by OU, the Tigers are going to be tough to beat with momentum. They seem to not have had the chance to really get things rolling all season. Throw Bama in the mix and you're betting against Nick Saban, not exactly a smart play, but it should pay off this year. Michigan State has played some big teams, but may still lack the experience when it comes to this point in the season. Hang on to your chinstraps folks, this is going to be awesome.