The 2015 NFL Draft's Top Picks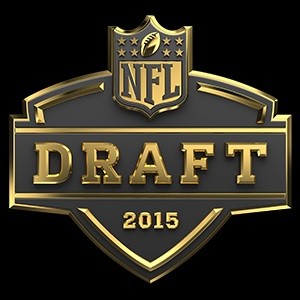 The NFL Draft is a little over one week away, and some teams in the league already have a strong idea of who they want to pick in the first round. For many teams, however, the idea of who to draft still isn't guaranteed yet as ideas and needs are always changing for the teams.
As far as the first round of the draft goes, Florida State quarterback Jameis Winston is certain to be drafted there, perhaps within the first ten picks. Winston made his intentions for entering the NFL draft known at the conclusion of the 2014 college football season, and will be entering as a redshirt sophomore. Anyone who has a role in NFL betting can say that Winston will be the very first pick in the whole draft. Winston started every game in his two seasons as a starter for Florida State, taking his team to an undefeated season in 2013 and even won the Heisman Trophy that same season.
Winston is not the only quarterback who is a hot topic, because Oregon quarterback Marcus Mariota is also a big name in the draft. Some online sports bets have guessed Mariota will be drafted second or even first, depending on who's asked. Mariota is considered to be just as good, if not better than Winston n regards to overall talent. Like Winston, Mariota started all of his games during his three years at Oregon, his best season coming in 2014 when he won the Heisman Trophy and Maxwell Awards. Mariota also held a record for lowest interception ratio thrown by the end of the season, notching 42 touchdowns to only 4 interceptions in 2014.
Dante Fowler, Jr being another top NFL pick shows that quarterback is not the only key position being looked at in this draft. Fowler is a junior linebacker from Florida is made it known he wished to go into the draft shortly after it was learned that coach Will Muschamp would not return to the Florida Gators. Fowler was voted to the First Team All-SEC in 2014, and lead the Gators last season in tackles for loss and quarterback hurries. NFL betting votes place him at being picked in the top 10 of the first round by the Jacksonville Jaguars, possibly going third, mainly due to his versatility and ability to rush the offense from a two or three-point stance.
Alabama wide receiver Amari Cooper is another big name draft pick who is likely to be a top 10 draft pick. Cooper started most of his games at Alabama and notched 1000-yard receiving seasons in both 2012 and 2014, scoring 11 and 16 touchdowns respectively. In his junior year he was a finalist for winning the Heisman Trophy and winner of the Fred Biletnikoff Award. He is considered to be drafted very high, even high as the fourth pick, as he and West Virginia receiver Kevin White are both considered to be the best wide receivers in the draft.
The 2015 NFL Draft is full of players who can be drafted very high, and according to online sports bets have the two Heisman winning quarterbacks drafted right away.