Six Golfers Who Offer Punters Good Values at the 2016 Wells Fargo Championship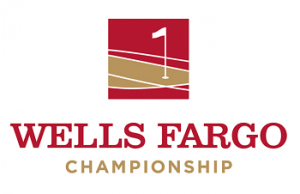 This week's stop on the PGA Tour is the 2016 Wells Fargo Championship that will be played in Charlotte, N.C. at the famous Quail Hollow Country Club. Many PGA Tour pros believe that Quail Hollow will be one of the toughest venues that they will encounter all season. This is understandable because Quail Hollow features narrow fairways and large greens that place a premium on accuracy and a great short game.
Some of the players who are most likely to offer punters good values this week include:
Rory McIlroy 
McIlroy is a two-time winner of the Wells Fargo Championship. He is also the odds-on favourite among many punters to win it again this week because his ability to drive the ball long and straight on narrow fairways gives him a crucial advantage over most of his competitors. Moreover, his ability to lag putts well from long distances gives him an advantage on Quail Hollow's par-3s and long par-5s.
Ricky Fowler 
Fowler won this event in 2012 for his first PGA Tour title. He is a favourite to win it again this week because he currently leads the PGA Tour's all-around category that takes into consideration a player's ranking in several key scoring, scrambling and driving statistics.
Hideki Matsuyama
Matsuyama has already won twice on the PGA Tour on courses that are very similar to Quail Hollow's layout. We think he will do well on Quail Hollow's fairways and greens because he currently ranks fifth on the PGA Tour in shots gained from tee to green.
Justin Thomas 
Thomas offers punters good value because he currently leads the PGA Tour in the number of birdies made on par-5s. Furthermore, his steep swing produces a very high ball flight that is suitable for most of Quail Hollow's greens and fairways.
Patrick Rodgers 
Rodgers has the driving skills and course management game needed to do well here this week. It will be interesting to see how well his short game holds up under pressure if he is the mix for the title on Sunday.
Jim Furyk 
Furyk is a crafty veteran who is returning to competition after recovering from a wrist injury that occurred during the 2015 FedEx Cup playoffs. His accuracy off the tee and his creative short game make him a good choice for punters looking for a longshot to back.