Saying Goodbye to Kobe at All-Star Weekend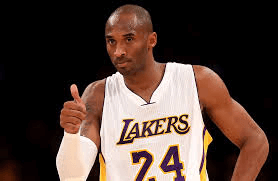 There comes a time in the life of a professional athlete where they just need to hang it up. Whether they aren't able to perform at a previous level or their heart and mind just isn't in it like it used to be, pro athletes, even the best, need to stop down eventually. That is what Kobe Bryant is doing this season. As his final year in the NBA, he will go down as one of the top players in the history of the game. Regardless of what people think of him and some of the off court issues that have come up, it is impossible to deny what he has done on the hardwood. That is why the All Star Weekend is more of a shrine to Kobe over an actual weekend of activities.
Kobe is a five-time world champion and, as he has played his entire career in LA, is looking at only his final months of professional basketball. There is no doubt he has been a favorite among those betting on basketball. He has bypassed the chance of being on team USA for the upcoming Olympic games. He said he wants the younger generation to have the chance of playing for the team.
Many people forget he was one of the first players to come directly out of high school into the NBA. Ne never played college ball or an organized league. He graduated from Lower Merion High School in 1996 and went right into the league. The Lakers picked him up, and, while he has won the five championships, the last several years have been a bit more of a rollercoaster. Now, the team is struggling with an 11-43 record going into the All Star Break. That is not going to prevent the festivities of the All Star Weekend shining down on him though.
Most NBA analysts have been talking about Kobe non-stop since he announced his retirement. Reggie Miller has talked exclusively on him and his importance to the game. Chris Webber discussed the importance of his rivalry with Kobe when they played for the Sacramento Kings, both of whom lost to Kobe in either the Western Conference or NBA Finals.
It is possible for some people to debate whether Kobe really deserves to be at the All Star Game. After all, he hasn't had all that great of a year, and when he has hit 30 points, it is usually on 40 shots from the field. It might be best for the Lakers to have Kobe retire, as a good amount of money is invested in him. While it might not be completely warranted, it is deserving for an extended career and everything Kobe has done for the game. This is why he intends to soak up every minute of it while taking part in the All Star festivities. It will be his chance to say goodbye to the world of NBA in whole and on a grand scale, as there will be no postseason run for the Lakers. This will be his biggest and best chance to say goodbye.