Ronda Rousey vs. Bethe Correia Preview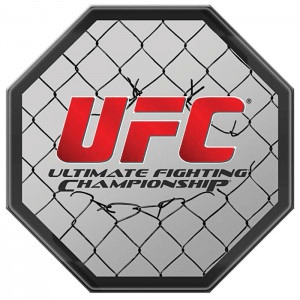 UFC 190 is this Saturday, August 1st, and the premiere matchup is going to be Champion Ronda Rousey vs the #5 Challenger, Bethe Correia. By all accounts, Correia doesn't stand a chance.
Ronda Rousey is the new Mike Tyson. Sure it seems to sound a little ridiculous giving that title to an attractive blonde woman, but she is THAT dominant. When Tyson was in his prime, there were very few folks betting on fights who expected a "good fight" rather than the thrill of seeing how quickly Tyson would dispatch of his next opponent. Rousey is in that same echelon. Her fights aren't as much contests as they are time trials to victory.
Rousey is coming into this fight pissed off and ready to do damage. Some comments from Correia earlier this week regarding drug use and Rousey's father's suicide. Correia says that they comments were not intended to be about that, and she had no idea of the details of Rousey's father's death. In return, Ronda has said that she will intentionally drag out the match as a chance to teach Correia a lesson.
Bethe Correia is no slouch though. One of the downfalls of Rousey's popularity is that Correia has additional footage and insight into Rousey's training and previous fight footage. Correia has said that she believes that she has the perfect plan to attack Rousey, saying that she is looking to get in there and box with her. Probably a good idea, considering that Correia has never won by submission, but has an 80% avoidance rate on being taken to the ground – Something that will weigh in her favor should Rousey go for the trademark arm bar finishing move.
The real UFC betting is going to take place in which round Rousey is set to win in. She has already stated that she wants to take her time in this one, which may lead bettors to place bets in the later rounds. But this may just be a play to lure Correia into a false sense of security early on. Correia is going to come out swinging, and averages nearly twice the stand-up punches landed than Rousey (6.07 – 3.66) per minute.
That being known, Rousey shows a huge advantage on the ground with 82% of her 11 wins coming by submission compared to Correia never winning by submission and by decision in 78% of her 9 fights. Even if Rousey gets shook by a punch early on, she can be confident in slowing things down by going to the ground. Recent training on the heavy bag has not only helped bulk Rousey up, but also shows her knowledge of Correia's fight plan.
With women's UFC still being in its relative infancy, there is no better face of any sport than that of Ronda Rousey. Expect that to still be the case after this weekend. Prediction – Rousey by TKO in the 2nd.