Place Your Bets on Adam Scott to Win Big this Year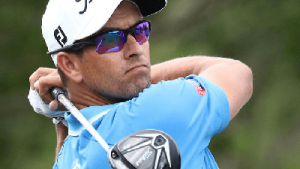 As we come around to the start of another PGA season, coming with it is another round of PGA Tour betting as well. The main events that pay out are the four major PGA events each year, and many want to know who will have the best odds to win each major in addition to the potential for a grand slam. While there are many players worth choosing, all signs are saying that the player with the best value pick is none other than Adam Scott.
Adam Scott has been on the cusp of greatness for quite some time, but the 2013 Master's Champion may have all the stars aligning in his favor. Scott is currently the ninth ranked golfer in the world and has posted at least one top five finish in all of the four major PGA Tour events. However, he has held the number one ranking in the past and has currently held solid in the top ranking for the last five years. The Australian has been playing at the pro level since 2000 and has 12 wins on the PGA Tour, and 28 total tournament wins throughout the world professional leagues. These numbers are by no means considered average, as success at the professional level is difficult to maintain.



The two biggest threats for Scott are those ahead of him in world rankings, Jordan Spieth and Rory McIlroy. McIlroy is currently ranked third and is always poised to be the biggest threat in a deep field of golfers, but had a setback in success in 2015 that begs the question if he will rebound from his tremendous 2014. Spieth on the other hand had a near grand slam experience in 2015, winning the Masters and US Open, and almost pulling off the other two major events, finishing runner-up in the PGA Championship. However, many experts would say that this success might not be as sustainable as his fans would like to think, and that repeating at these major events is a rare feat.
Scott is not on many people's radars for success at these events, but that makes him a great pick when it comes to betting on golf. For the 2016 Masters, Scott is currently ranked eighth at 25 to 1 Odds to win the event tied with Justin Rose. Anyone with a top 10 ranking is always considered a threat going into the event, but a golfer ranked 8th tends to come in as a dark horse that is highly underestimated. Similarly, for the Open Championship where Scott has finished runner up back in 2012, Scott is currently ranked tied as the sixth favorite at 22/1 odds with Justin Rose. While the favorites in these events are clear near the top, you can never underestimate those who are in striking distance, a place where Adam Scott is comfortable to be in.