Options for the Cleveland Cavalier to Upgrade Their Roster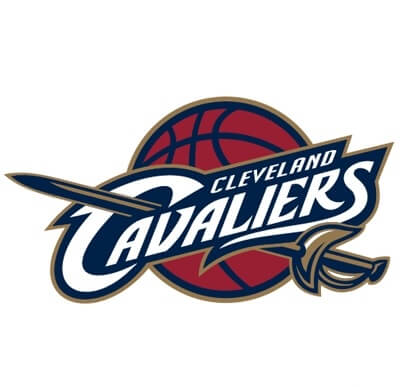 LeBron James and the Cleveland Cavaliers made their way through to the NBA championship series despite losing the services of point guard Kyrie Irving and power forward Kevin Love. Yet after attaining a two games to one lead versus the Golden State Warriors, the inefficiencies showed, namely with the lack of scoring at the point and power forward spots. There are many options for the Cavaliers including a sign and trade for Kevin Love, use the NBA draft to upgrade, or work out a trade to better assist LeBron James in obtaining the Cavaliers first NBA title. One thing is for certain if one is betting on basketball, Cavaliers owner Dan Gilbert will spend as much as needed to upgrade the squad. In the years that James played for Cleveland, Gilbert has paid out $43 million dollars in luxury tax ranking the Cavaliers fourth, third, and fifth versus their peers.
Kevin Love will need to determine what is more important to his career, whether that be to contribute to Cleveland's goal of a NBA title, or revert back to being the focal point in an offense on a potentially less talented team. Of note, the longest contract he can obtain from another franchise is four years, versus signing back on with the Cavaliers for a full maximum five year deal. For a sign and trade to work for Kevin Love, first he must want to go to said team and two, Love would have to accept that he could lose out on the opportunity to increase his pay since most expect in 2016 for the NBA salary cap to jump by 30 percent. Most expect James and Love to opt out of their present deals and sign a 1 and 1 contract which offers up a player a maximum salary in 2015-16, and gives the player an option for 2016-17. This is exactly what James signed off on last year.
The NBA draft can fill needs for Cleveland. Names considered to be a favorite to head to Cleveland include Duke's Tyrus Jones, and Notre Dame's Jerian Grant. Both offer a backup option at point when Kyrie Irving requires a breather. Either player ought to be available when the Cavaliers are up at the 24th pick. In the second round, Cleveland has the 54th selection which General Manager David Griffin may pull the trigger on UCLA forward Kevon Looney who can help spread the floor as evidenced by his 42% three point shooting with the Bruins.
Yet most of the recent banter has been the possibility of moving Brendan Haywood's 10 million dollar contract which many teams will find enticing. If able to do so, most in basketball bets that Cleveland will have the cap room to go after players that can assist on the wing and perimeter. For example, Toronto's DeMar DeRozan, Memphis' Jeff Green, and Boston's Avery Bradley all could fill a need. The player with the most traction appears to be DeRozan since Toronto General Manager Masai Ujiri has expressed his belief that the Raptors have gone as far as they can with their present roster. Others rumored as options to join the Cavaliers include Wilson Chandler (Denver), Greivis Vasquez (Toronto), Jarrett Jack (Brooklyn), and Jamal Crawford (Los Angeles Clippers).