NASCAR May Need to Make Some Changes in Order to Protect Fans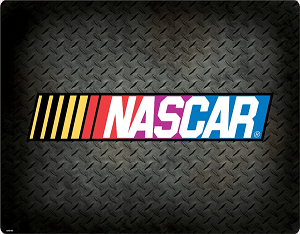 Crashes and accidents are nothing new to car racing. One can expect to hear about a car wreck on a race car track happening every few months. Even though they are kind of the norm, they are still dangerous occurrences that can cause harm to the driver, race car workers, or the fans. It appears that new safety precautions are looking at being put into place that may possibly affect the outcomes of races and the way people bet on NASCAR.
Austin Dillon was recently involved in a race car crash while racing at the Daytona International Speedway. The unexpected crash occurred while Dillon was in his final lap of the race. His No.3 Chevy sponsored by Bass Pro Shops was hit causing the car to be forced uncontrollably across two lanes of car then into the catch-fence resulting in a 60 feet wide whole to be ripped into it. Though the car landed upside down, Dillon was able to walk away from the wreck while waving to fans.
Fans were happy to see Dillon walk away from the accident but unfortunately, a few fans were not so lucky. Five fans were treated at the infield care center for injuries sustained during the accident and even one of them had to be transported to the hospital. But thankfully that fan was able to be released. Even though only five fans received treatment for injuries there were a total of 13 fans that were possibly injured due to the accident. Eight of them were examined but refused to be treated.
The damage that resulted from the crash and the few fans that were injured have some thinking that NASCAR racing has become unsafe. The accident may cause some rules to change which will in turn possibly affect betting on NASCAR. Even Dillon has made statement pertaining to the speed the cars race at. He feels that the speeds are simply too high. While speed is an important factor when trying to win, the faster a driver goes the less control he has over his car. So in the event of a wreck he may not be able to be able to steer away from individuals or other cars. There is also much concern regarding cars that become airborne in the event of collision. Though the race cars of today are manufactured to provide more safety to the drivers the safety of others outside of the car are still a cause of concern. Cars that become airborne can easily be flung over fences or be thrown into other areas on the track.
If accidents such as the one that occurred at the Daytona International Speedway continue to happen, then fans may start prefer to watch the race from a safe location such as his or her home. With 13 fans being injured during the Dillon crash, fans may begin to feel as that the Daytona is not a safe place to be entertained. Many people attend these races with family and friends so in order to protect their family and friends; they just may choose not to attend. If this occurs, ticket sales will decrease, resulting in NASCAR and the Daytona International losing money.