Mr. Green Launches a New Sportsbook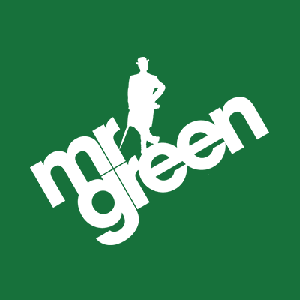 Mr. Green is a very successful online gaming platform. The platform is about to become a bit larger by adding a sportsbook to the mix. Likely, the new sportsbook is going to be just as successful as the other Mr. Green endeavors. The management of Mr. Green is quite sharp and knows how to improve current operations. A sportsbook is sure to be welcomed by players on the site. Maybe a host of new customers are going to come onboard thanks to the availability of sports betting.
The end of fourth-quarter 2015 for the company showed major increases in revenue. Mr. Green did incredibly well and is hoping to invest those funds into a new endeavor. Again, that endeavor is the release of a cutting-edge sportsbook.
Things were not always so bright for the company. In 2014, the gambling company did not do as well as hoped. The future did not look exactly positive for the company, but fortunes did turn around. 2015 ended up being a banner year. In order to build on that success, Mr. Green is expanded its revenue potential through the availability of a sportsbook. Customers likely will take to the sportsbook with much enthusiasm. Sports wagering fans are generally very enthusiastic about betting and playing. Gravitating to the wagering options available at Mr. Green should be fairly easy for them.
Per Norman is the chief executive officer of the company. He believes the growth of Mr. Green is the result of extended growth in the market. Anyone who is new to online gambling may be outright shocked at the sheer numbers of online casino institutions available to choose from.
Customers are sometimes overwhelmed with the choices. With the right research, done by reading reviews or online reports, players can eventually find the best casinos in the industry. Word of mouth, spread not by talking but by social media and message board commentary, helps cast a light on the top casinos. Growth has the potential to occur significantly in one fiscal year if the casino is appealing enough. Determining what exactly contributed to the growth of Mr. Green might not be easy to pinpoint, but the reasons are not even consequential. The key is the casino grew enough to generate enough funds to become confident enough to expand into sportsbook gaming.
In some ways, Mr. Green had no choice. No, this is not to infer the company was forced into sportsbook gaming even though it did not want to be involved with the venture. Rather, the management of Mr. Green acknowledged there is massive consumer demand for sportsbook wagering. Meeting the demand of the players/consumers is critical for a gambling business to thrive in the current market.