MLB All Star Game Player Predictions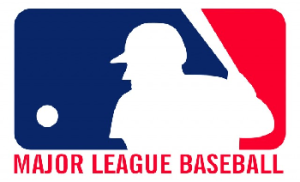 Betting on baseball gets very interesting around the time of the All Star Game, and there are many ways to start placing bets on the game long before the first pitch up in Cincinnati. There are many ways to start placing these bets, and gamblers should get into online baseball betting to make a little money off the All Star Game. The players that are most likely to make the game are listed below, and people can begin betting on baseball to win a little money when these players make the game.
Joey Votto
The best player on the team that hosts the game is almost assured a spot on the team, and Joey Votto is no exception. He has better power numbers than he did last year, and he is reaching base in nearly every game that he plays in. This is one person that people can be sure will make the roster because he is just the kind of person people will vote for or who will be put on the team by the manager.
Todd Frazier
Todd Frazier is the second best player on the Reds, and he is gaining in popularity. He is one of the best third basemen in baseball, and he is hitting even better than last year. He is another sure thing that anyone can be sure will make the team. Online baseball betting is easy when a bettor picks the two best players on the host team.
Mike Trout
He is the best player in the AL today, and he is going to be so popular that everyone will vote for him. He has already hit 100 home runs in his career, and it appears that he is not going to slow down.
Stephen Strasburg
Stephen Strasburg is not the best pitcher in the NL, but he is one of the best. He is picking up after getting hurt a couple seasons ago, and he has not stopped producing even though the Nationals are struggling.
Clayton Kershaw
The reigning Cy Young winner will make the team simply because he has every chance to pick up here he left off. The Dodgers are playing well, and Kershaw is looking like a safe bet until he retires.
David Ortiz
David Ortiz is defying nature by being productive well into his late 30s. He is the kind of player that will keep hitting homers, and he is immensely popular with all fans across the game.
These players are virtual shoe-ins to make the team, and they make a good bet for the roster up in Cincinnati in midsummer.