Major League Baseball Food Offerings Continue to Evolve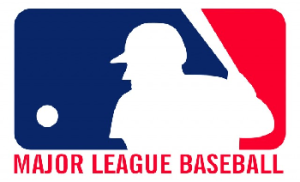 While placing the occasional bet on baseball is exciting, different aspects of the game continue to evolve. Major League Baseball (MLB) clubs have moved past the generic food offerings of peanuts, popcorn, Cracker Jack, and have moved to filet mignon, seafood, vegetarian and gourmet dishes. Many teams openly self-proclaim that their food choices are the best bets in the league including the New York Mets, San Francisco Giants, and Minnesota Twins. The Mets provide such delectable food items as a Pat LeFrieda filet mignon steak sandwich made up by Chef Josh Capon. In addition, one can purchase a Danny Meyer's shake, Box Frites Belgian French fries, and dine in at Rao's Specialty Foods which outside of Citi Field is a tough to get dinner reservation in East Harlem.
At A&T Park, the San Francisco Giants provide patrons with the most unique food selections in the MLB. Their signature item is the Gilroy garlic fries which one can take in the aroma from anywhere in the park. Crab is king in the area, and the Giant fans go through a number of Crazy Crab sandwiches served on homemade sourdough bread. If eating light, the park has two concession stands that one can purchase fresh salads and vegetarian dishes. Many of the greens and vegetables are produced inside of the stadium.
At Target field, the Twins promote their food that comes from the surrounding states. Many drive to Twins games from Wisconsin, Dakotas, and Iowa. Some items of note that fans can purchase include pork chops, and fried pickles on a stick. For the college students in the area, the Twins concessions have a "College Daze" Bloody Mary to cure for what ails them from the previous night. It comes with a cold slice of pizza and a Bud Light for a chaser. Every club is looking each year to one up the other with unique offerings to secure the belief that their food is tops in the MLB.
This year, the St Louis Cardinals rolled out a breaded chicken and waffle sandwich. It is served with queso tater tots with maple bacon gravy. The Detroit Tigers keep it simple by offering bacon and eggs. The bacon is basic, yet the Sriracha deviled eggs on top give ball park option its uniqueness. The Cleveland Indians have gone to honoring a star player from the 1990s. The Thomenator (for former Indian Jim Thome) is a loaded up hot dog with onions, sauerkraut, and three pierogis. As noted from the examples, MLB teams are providing the baseball fan with a higher quality food product with superior ingredients.