Leicester City's Major Win Caused William Hill to Pay Out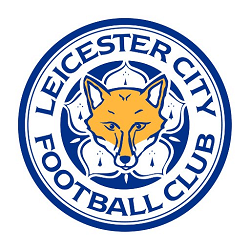 Leicester City Premier League has rocketed to the highest heights, which is great for the fans out there. It was so surprising, however, that major bookmaker William Hill lost over 2 million pounds because of the shocking win. Apparently, this loss for William Hill was so bad that it was worse than their historic worst result by at least 10 times, despite only 25 people betting on Leicester.
Only 25 people bet that Leicester would win the league at the first of the season, but the odds were 5,000/1, contributing to an enormous payout by the end of the season. According to William Hill's spokesman Ciaran O'Brien, "These are quite simply the biggest odds we have ever paid out on and we have lost £2.2 million on the Premier League market."
According to sources, bookmakers throughout Britain paid out over 10 million pounds due to Leicester's meteoric and unexpected rise, an enormous amount by any standard. In the beginning, many ridiculed the team and said they were mediocre and wouldn't make it, making the win even sweeter.
Christian Fuchs, the main star of the Leicester team, said the feeling that was evoked by winning the game is only trumped by the birth of his son as the best moment of his life. He said it was a feeling that "cannot be described", and that when the win was announced and clinched, he huddled with all the guys and reveled in the joy.
The odds of them winning, at 5,000/1, were so infinitesimal that, to put it into perspective, Kim Kardashian's odds of winning the presidency in 2020 are much shorter. Fuchs said, however, that these odds and the low perception of the team didn't affect any of the team members deeply and that they enjoyed their time together and believed in their abilities.
Claudio Ranieri, the team's inspirational and funny manager, always kept it in perspective for the team. He told them to think game to game and focus on their performance. He made sure to guide the team to have a sense of integrity despite their rise from rags to riches.
The team was in relegation and cheaply put together this season, contributing to the enormous odds against them. Because of their win, they will be up against the best that Europe has to offer next season at the Champions League, something many of the team members have never experienced before. According to Fuchs, however, they are hardly thinking that far ahead. They are glad the pressure is off and enjoying their moment in the sun.