Ladbrokes Debuts Best Odds Guaranteed PLUS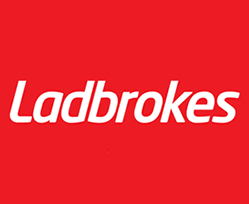 Ladbrokes remains one of the most dominant companies in the United Kingdom's gambling industry for a host of reasons. Among those reasons is the company is constantly updated the services it offers. New websites with new deals targeting a segment of the wagering public usually leave such persons very happy. UK and Irish horse betters are now listed among those rather thrilled people as Ladbrokes has launched a totally new website feature dubbed Best Odds Guaranteed PLUS.
Best Odds Guaranteed PLUS is more than just a catchy name. There really is a host of benefits to this new feature.
Thanks to Best Odds Guaranteed PLUS, anyone who accepts a price and discovers the SP is bigger has a friend with Ladbrokes. In this particular scenario, Ladbrokes will increase the price past the SP amount. The example reported in the press is, if a bet logging in at 7/2 has an accompanying SP that returns 4/1, the gambler will be paid 9/2. This is, of course, provided the gambler actually wins.
Win, lose, or draw, the deal being set up by Ladbrokes with this new website feature is sure to attract those who enjoy horse racing. A great deal of competition exists for horse racing fans, and Ladbrokes does a great deal of work trying to attract the business of those players. Serving up an opportunity to win more money thanks to a more agreeable wagering deal absolutely has the potential to draw in more customers.
The outlook for gamblers already looks good thanks to the intriguing payoff numbers. The only way to determine whether or not the process actually works is how much money people are winning. At present, the customers who took advantage of Ladbrokes' new deal is an additional £100,000 in winnings. All of this is thanks to the arrival of PLUS, and the arrival is a relatively new one. The £100,000 in winnings is the amount logged between the first three weeks of April. The figure may rise to a figure that is shocking and surprising. The innovative nature of the management of Ladbrokes is owed thanks for what it has done with the new feature. And yes, Ladbrokes is owed thanks for upping the winnings of players.
Best Odds Guaranteed has been around for some time, and it has proven to be both popular and successful. The new PLUS component is an expansion on the Best Odds Guaranteed feature.
The popularity of the new Best Odds Guaranteed PLUS is sure to grow thanks to a new television advertising campaign slated to arrive. Significant numbers of gamblers may be introduced to the new PLUS feature thanks to the ads. These targeted customers might very well give Ladbrokes and PLUS a try.