Joe LaCava Is Still Betting On Tiger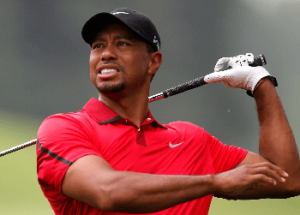 Experienced caddies are a rare resource on the PGA Tour. In addition to a base salary, they can receive as much as 10% of a player's earnings. Many caddies for popular golfers can have their own endorsements but this is very rare. Until the coming of Tiger Woods, no one, not even the most avid viewer of golf, cared about who was a PGA Tour caddy. However, when every camera on the golf course is focusing on every shot you take, you cannot help but get to know "Fluff", "Steve" or "Joe". In many instances these men are the Robin to Tiger's Batman. When the world sees Tiger, they also see the caddie on the bag. Many dream about what it would be like to be that close to greatness on a day in and day out basis.
While many caddies will tell you their life on the PGA Tour can be just as grinding as it is for the players, the caddies who work for the top golfers in the world do not complain. These caddies can earn double and in some cases, triple what the bottom half of PGA Tour golfers could earn. These top caddies also know the unwritten and universal rule in professional golf is that you are loyal to your employer. You do not work for another golfer without the express permission of your employer. Many caddies have learned this lesson the hard way. Tiger Woods' former caddie Steve Williams is among them. If the outside observer thinks that this system is more akin to a caste system, they would be correct. The caddie has no voice and each one knows that they are replaceable on the whim of their employer.
There should be no surprise to anyone why Joe LaCava is still staying loyal to Tiger Woods. Woods had a simply awful 2015 golf season and had to endure two back surgeries in the fall. He announced that he expects to heal and to be back on the course to compete but the question of when is still open. For many caddies, this would be the time to get out fast and find a new employer, but LaCava believes that his loyalty will pay off. He has stated that he has declined offers for part time work with other golfers and has spent the time waiting for Woods to recover by playing with his kids, catching up on his own golf game and going to his kid's basketball and baseball games. LaCava's game plan is not without merit. Even with a lousy 2015, Tiger Woods was still the number two earner in golf, following only brilliant newcomer Jordan Spieth, Tiger is 14 Major victories in to catching Jack Nicholas at 18. He is three victories away from having the most tour wins in the history of the game. Tiger Woods is author of the workout regime for golf. This determination has many on the PGA Tour betting that Tiger will be back. If anyone wants a sure thing in betting on golf, they should know that LaCava has placed a safe bet in waiting on Tiger.