Incident at Old Trafford Leads to Retrospective Charges for Fellaini and Huth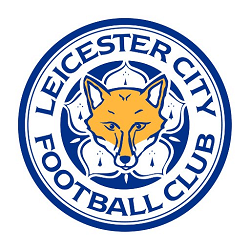 An incident that took place during Sunday's clash at Old Trafford between Manchester United's Marouane Fellaini and Leicester City's Robert Huth has led to the pair both being charged for violent conduct by the FA. The conduct in question stemmed from a Manchester United free kick that took place in the 21st minute. Robert Huth struck first by pulling on Fellaini's trademark bushy hairstyle and Fellaini appeared to retaliate by intentionally elbowing Huth in the throat.
The coming together was missed by referee Michael Oliver during the match but after being caught on video, the FA's review panel decided both players will be retrospectively charged with violent conduct. The review panel consists of three former referees who are tasked with taking a look at incidents involving critical decisions or, in this case, non-decisions made by the match officials. The panel must agree unanimously that the charges are deserved before further disciplinary action can be taken. Both players had until 6:00 on Monday, May 4th to appeal the charges brought against them.
It is possible that both players may be forced to serve a suspension for the rest of their seasons. Anything harsher than a one match ban would see Robert Huth miss out on Leicester City's two remaining games against Everton and Chelsea. Manchester United have four games remaining and a potential three match ban would see Fellaini return for Manchester United's final match of the season – the FA Cup Final against Crystal Palace. Robert Huth will not be too sore about a suspension as his club have already clinched the Premier League title regardless of the outcome of Leicester's last two matches. However, with Manchester United battling for the coveted fourth place position in the Premier League, which would secure a Champions' League berth, Fellaini's absence could be a huge story line.
Fellaini has had a difficult campaign for Manchester United this past year. Many believe the Belgian midfielder has under-performed this season and that he may be leaving Old Trafford in the summer. In November it was reported that his current contract, which ends in 2018, would not be extended. Fellaini was also one of many United players to suffer injury setbacks this season after a hamstring problem sidelined him in February. He has started only 12 Premier League games for United this season, scoring just one goal.
Robert Huth, however, has been absolutely dominant for Leicester City in their title winning campaign. He helped the Foxes avoid relegation in impressive fashion after moving to Leicester on loan from Stoke City on the back end of last season and this season he has started all but one of Leicester's Premier League matches, proving himself to be an absolute rock in the back. The German center back's presence will surely be missed if he is handed a suspension but the Foxes can breathe easy because Chelsea's 2-2 home draw against Tottenham on Monday means that Leicester City are officially this season's Premier League champions.