How to Bet on Auto Racing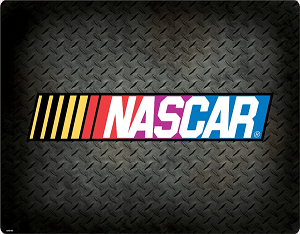 Over the past decade auto racing, and especially NASCAR, has emerged from being a cult pastime into a more conventional-respected sport and has moved passed professional hockey as the fourth most-watched sport in the U.S. With auto racing's increased popularity gambling on the sport has also grown drastically and betting on auto racing continues to increase each year. A major factor in the increase in interest in betting on auto racing is the simplicity of the wagering process.
There are typically three types of bets you can place on any given auto race, similar to horse racing. Auto Racing bets can be placed on:
• An individual driver to win a race.
• A driver finishing, or "Placing" in the top three.
• An individual driver finishing before another individual driver; either a "Field" or "Head-to Head" bet.
Using NASCAR as an example, when comparing odds of a driver winning a race you will typically see odd expressed as:
Mark Martin + 100
Jeff Gordon + 200
Bill Elliott + 250
Bill Elliott + 300
Jeff Burton + 400
Danica Patrick + 900
Field + 400
These odds are principally listed as "money-line" odds, meaning that for every $10 you wager on Mark Martin you would win $10 if he wins the race. Those wagering on Danica Patrick would win $90 for each $10 bet. However, since your initial wager is returned on a winning bet, those betting $10 on Patrick would receive $100 back from a sports bookmaker and not $90, as the bookmaker requires payment for the wager when you place your bet.
With the place bet as long as your driver comes in first, second or third you win money. The odds will, of course, naturally be less when betting on an individual driver to place in the top three, as the bookmaker is required to potentially pay off on three separate winning bets, instead of just one.
Many races also include a wager called the Field bet, which includes all drivers in the race except the drivers listed by the sports bookmaker. Even though you get more than one driver with a Field wager, the field will virtually always be made up of drivers given the least chance to win the race, and is generally considered a sucker bet.
The final commonly-placed bet in auto racing is called the Head-to-Head Finish between two specific drivers. With the head-to-head finish it doesn't matter what position your driver finishes the race at, provided he, or she, finishes before than the second driver.