Hot Copa America 2015 Overview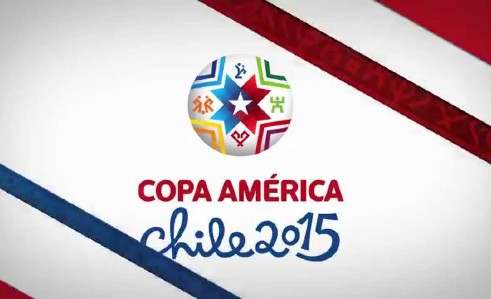 Brazil is certainly expected to win any competition it enters, they are the magicians of South America, this is why entering Copa America 2015, the team has high stakes of winning the cup and brining it home.  Brazil has fallen in Group  C, in which the team will play against Peru, Colombia and Venezuela .  This means that Brazil will meet its opponent in the World cup quarter finals, Colombia. The last confrontation, Brazil won the semi final during a gripping match that ended with the score 2-1 that secured brazil's entrance to the final match of the World Cup. This match witnessed the injury of Neymar, the poster boy of this tournament which ruled him out of the match against Germany in the final.
Twelve teams are going to compete in this South American showpiece which will start on Thursday, the 11th of June in Santiago. This includes Uruguay, which will not have Luis Suarez who was signed to Barcelona for 75 million pounds, as he was banned for 9 competitive Uruguay matches following his biting incident when he bit Giorgio Chiellini, the Italian defender during the Uruguay Vs Italy match in the World Cup.
As for the World Cup Finalist, Argentina, it has fallen in Group B with Paraguay, Uruguay and Jamaica. Jamaica is one of the two nations that are not in South America and were invited to join, the second country is Mexico.
After the teams of each group play against each other, the top 2 teams according to their scores and points achieved will qualify to go to the next stage, the quarter finals (semi finals), they will be joined with the 2 best 3rds. Then, the competitions will no longer be based on points, as it will take the usual knockout format during the semi finals and the finals.
As for Chile, surprisingly, it has never won this cup, despite of their great team and talented players and their amazing performance on both the World Cups and Copa America tournaments. The stakes are different when it comes to Cupa America 2015 as they will be pressured more than ever to claim the cup, as it takes place on their home country, so maybe this year will witness the end of the drought.
Another country that are counting on this tournament to end a drought in championships is Argentina, as they haven't won a senior title since they have claimed the 1993 Copa. As for Brazil, it is certainly looking forward to pick itself up following the humiliation at the World Cup final against Germany.
So during the period of the competition, and across the 8 cities that organize and host the matches, it is expected that football fans will have more than they bargained for with these great names taking part in the competition, and it also means that there will be plenty of sports betting opportunities.