Fixing FIFA – Can it be done?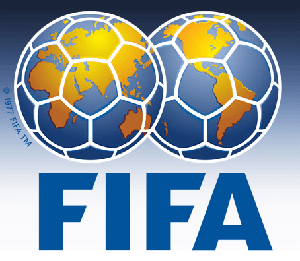 The corruption charges and scandals that have recently hit FIFA have been building up for a number of years, so much so that the English World Cup bid that lost out to Qatar for the 2022 World Cup was threatened by a documentary investigation airing the night before the vote. What shocked the majority of those who love soccer is how deeply the alleged bribery and corruption had gone at the world's governing body of soccer. Fixing FIFA is a far more difficult problem than most people understand. While the normal soccer bettor has to look at a myriad of things when considering their bets, this backstory is becoming one that people who bet on soccer are forced to pay attention to.
The process of repairing both image of FIFA and the level of trust the majority of people have in the organization will begin with the extraordinary meeting where a fresh Presidential vote will take place. A major problem facing the organization are the rumors of President Sepp Blatter looking to remain in power for a full fifth term despite the Swiss and US led investigations into the soccer organization. Blatter has already gone back on his promise to retire from Presidential duties after his fourth term in office, which has prompted the most powerful regional organization of UEFA to demand he resigns immediately.
Guaranteeing the departure of Blatter could be difficult with many smaller nations backing the Swiss national as he has allowed the World Cup to move to new countries and invested in the development of the game across Africa, Asia, Central and North America. A fresh President free from the corruption of the game may be difficult to find as many potential candidates have been linked to the World Cup voting scandal. The appointment of a former player, such as Luis Figo who does not have any links to FIFA could play well with the media and unite the split FIFA congress. Others in the game are calling for somebody free from the problems of soccer, such as a business executive who could continue to expand the game whilst looking after the commercial interests of the not for profit FIFA.
A small minority believe this is moment to begin again and use the vanity project of the recent FIFA feature film as an example of the selfishness and greed of the organization. Many soccer experts in the UK have called for the country that gave birth to modern soccer to leave the organizations completely and begin again with a European based competition. In fact, members of UEFA are reported to have discussed the option of boycotting the 2018 World Cup in Russia and staging a competition between European nations and select countries from around the world. One thing is for sure, the scandal is ruining the name of FIFA, and those betting on soccer need to keep an eye on the developments of this story.