FedEx Cup Preview 2015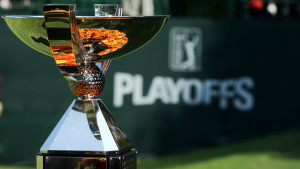 The FedEx Cup is getting bigger and better with the players closer to grabbing the big prize at the end of the tournament. At this stage of the cup, everyone knows that they ought to be a cut above the rest if they are to snatch the big prize. Every player is determined and ready for emotions, and disappointments as the remainder of the fans betting on golf still expect surprises in this final round. The big prize is looming, and the question is, who will bring it home? Each of the players is keen and ready to avoid the slightest of errors at this stage of the tournament. You cannot afford to miss this stage of the Cup.
There are five players poised to go home for the big prize. Every point is very crucial at this point. Jordan Spieth leads at the top followed by Bubba Watson in second. Jordan is leading with 3,859 points just 1,481 ahead of Bubba Watson, who has 2,358 points. Back in third is Jimmy Walker with 2,014 points on 1,825 points behind the leader. Jason Day is fourth with 1,859 points on 1,980 points from the leader Jordan Spieth. On 2,198 points adrift from the lead, Robert Streb completes the top-five list with 1,641 points. These are the talking points at the moment, and if it ended here then Jordan Spieth would take it home. But wait a moment, this is just going into the playoffs, there are dark horses as well.
Jordan is poised to be the man to expect more from, especially because of his historic start to the season. He is leading with a big gap of points and will be hard to trail him. Jason Day and Jimmy Walker are the dark horses as they can leapfrog Bubba Watson and consequently displace him from second place. Will Jordan Spieth maintain his historic start or will he surrender the lead? It is the FedEx Cup.