Favorites in the Race to Dubai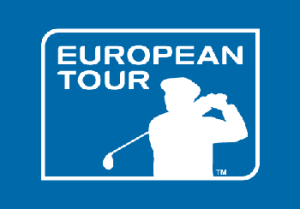 Okay, so Rory McIlroy did not look really great at the Masters Tournament this April but when it comes to golf betting should he really be put out to pasture?
We all know that Rory works well under pressure and once he gets going he is virtually unstoppable. Most of those who have made betting on golf their profession agree that Rory–one of last year's runners-up– is the odds on favorite at 4/7 while Justin Rose comes in at 7/1. Sweden's Henrik Stenson has been crowned champion the last two years in a row and do not count him out of the race even though most odds makers put him at 16/1.
Seven European Tour Players finished in the top twenty at the 2015 Masters. Rory, of course was among them, and his fourth place finish at 66 was what has put him in first place as of now. England's Justin Rose was his fellow runner up and his performance at the Masters put him in third place. However, perhaps the real story should be Ian Poulter. When it comes to the Race to Dubai Poulter has been the bridesmaid more than he would probably like to remember. Since 2010 he has been the runner-up or among the runners-up three out of four years. If one were to be betting on golf this year you could do far worse than think of how utterly determined Poulter is this year. The Race to Dubai has become something of his white whale. He also has some momentum right now as his sixth place finish in Augusta pushed him from very far back at 123rd to a much more competitive 17th place. Do not count Poulter out especially when we consider that this competition is a marathon not a sprint.
Golf betting is a curious pursuit in that luck plays a far larger role in golf than it does in most sports. We should also not forget about personality. McIlroy's phenomenal finish last year has quieted down much of the fear that he has a hard time handling pressure. The same fears that were exacerbated by his performance in the Masters the year previous. However, anybody can perform well when they have that breezy confidence and that 1997 Tiger-like swagger coming into a match. However, what will happen when an errant shot goes a bit too far to the left, or a bad bounce puts you in the pine needles?
We should not forget England's Danny Willet either. He is in second place with seven matches to his credit. Currently, the golf betting gods have him at 33/1. Not the best odds but he also has the added bonus of being nearly forgotten in most of the press. This could do a couple of things: give him a chip on his shoulder and make him work harder or it could allow him to fly just under the radar and pull off a surprise victory in November.
The smart money is on Rory, Poulter has the wind in his sails and Willet just might be the forgotten man that surprises us all.