Everything You Need to Know About the 2015 Home Run Derby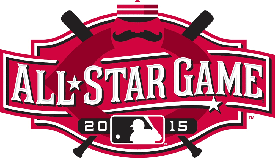 Major League Baseball (MLB) has been on the forefront of change recently when it comes to the traditions of America's pastime. And they're continuing down that path this year in an effort to establish more non-stop action in the 2015 Home Run Derby. For those looking to bet on baseball, this year is going to be a bit different.
In past years, the Home Run Derby gave ten players selected for the derby, based off the league's current home run totals, a chance to hit as many home runs as possible per round. Each player was granted 10 outs for the round and anything other than a home run on an attempted swing was considered an out.
This year, the Home Run Derby is a seeded bracket of three rounds intended to consist of the league's top eight current home run leaders. However, two of the top three current leaders, Giancarlo Stanton and Bryce Harper, have opted to sit out. The bracket will follow the traditional layout of the one-seed versus eight-seed, two-seed versus seven-seed, three-seed versus sex-seed, and four-seed versus five-seed in the first round. The winner of each matchup advances to the next round and the process plays itself out again until there is only one man standing with the title.
Each round will be conducted through the use of a running timer; something that's never been done before. Each player will receive five minutes to knock as many balls over the fence as they can. The clock will only stop when a player hits a homerun during the final minute of the round. Many may find this concerning as fatigue has played a role in past Home Run Derbies causing homerun totals to decrease as players got into the later rounds. However, the MLB's counter to round fatigue is providing players with one 45-second "time out" they are entitled to each round. The individual with the most home runs advances to the next round. Keep this new format in mind when you are looking to place your MLB bets.
The process seems simple enough but the MLB has had bonus features to each round allowing players to get extra time per round for hitting certain benchmarks with the homerun balls they hit. If a player hits one homerun a distance of 475 feet or more, the player will be awarded with an extra thirty seconds. If a player hits two or more homeruns at a distance of 420 feet or more, the player will be awarded with an extra minute. A player can also achieve a bonus time of one minute thirty seconds by hitting a combination of homeruns with one more than 420 feet and one more than 475 feet or both over 475 feet. The MLB will monitor the distance of homeruns hit through the use of their MLB Advanced Media's Statcast.
In the chance that two players tie during any given round, the players tied will compete in a swing-off with no stoppage time or additional time added. If the players still remain tied after the swing-off, each player will receive additional three cuts each until one out homeruns the other.
All for all, the 2015 Home Run Derby should be a blast. There shouldn't be any real effect on the players or viewers with the new rule changes other than an action packed night that could bring strong homeruns totals from start to finish.