Defense in Super Bowl 50 Also Doomed Bettors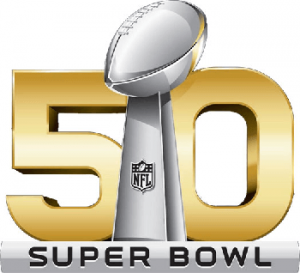 Defense ruled Super Bowl 50 as the Denver Broncos – and many sports books – made out as the winners. For some, the lack of points made things boring and dull. For others, including many taking in wagers, Sunday's game looked like a defensive masterpiece.
The Broncos rode their top-rated defense to a 24-10 upset victory over the Carolina Panthers at Levi's Stadium in Santa Clara, Ca. In particular, Denver's defense made things difficult for Panthers quarterback Cam Newton, constantly pressuring and knocking him around. Denver outside linebacker Von Miller led a unit which accumulated seven sacks and forced four turnovers.
In the end, Broncos quarterback Peyton Manning got his second ring in what could be his final game and those betting on the NFL likely came up short again. Betting on the NFL is still an inexact science – for most. If online betting of the Super Bowl followed the trend of the action at Nevada sports books leading up to game, most didn't do too well in football betting over the weekend.
Because of massive early betting favoring the Panthers and the defensive struggle the game turned out to be, the state sports books came out ahead by roughly $13.3 million. That is the third-largest total since the gaming board kept track of Super Bowl betting since 1991 – and the eighth year in a row that a profit was made.
Carolina Didn't play like favorites. Newton, the NFL MVP, came into the game leading the highest-scoring offense in league this season. Carolina also blitzed a pair of Top 5 defenses (Seattle and Arizona) in the NFC playoffs for a combined 80 points. Because of this, most of the early football betting went with Carolina, who were roughly five-point favorites by estimates. However, what wasn't accounted for was the Panthers' ability to jump out to big leagues in both playoff games. Newton and Carolina got off to a slow start this time. When Denver scored a defensive touchdown in the first quarter for a 10-0 lead, Carolina never fully recovered.
Both defenses kept things under control. Miller ended up with 2.5 sacks and a pair of forced fumbles. He and his defensive teammates played with an edge after hearing the constant talk about how great Newton and the Panthers were. This was more proof that emotion and hype tends to play a larger role when it comes to betting in the NFL than many anticipate. In the end, Newton finished with an 18-of-41 performance for 265 yards, an interception, and two lost fumbles. His passer rating of 55.4 was actually slightly worse than Manning's 56.6 rating.
The consensus over/under for Super Bowl 50 was around 43.5. Because both defenses – as Carolina held Denver to under 200 yards of total offense – were dominant, the final point total was 34. That made many sports books in Nevada happy since roughly 70 percent took the over for the game.