CONCAF Gold Cup Analysis to This Point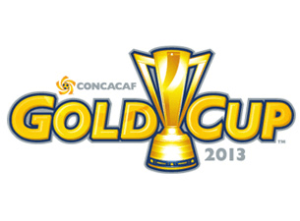 The 2015 CONCACAF Gold Cup has reached the quarter finals stage and many are beginning to question the usefulness of remaining in the competition for teams like The US and Mexico. Twelves teams qualified for the Gold Cup held in the US and the top teams in the CONCACAF region have once again made their way through a difficult and often grueling group stage. The top two teams from each of the three groups advanced to the knockout stages of the tournament along with the two best ranking third placed teams. Betting on soccer is always fun, but the big tournaments like this really get the excitement going!
The first group featured the US Men's National Team as the favorites and top seed alongside a surprising Haiti team who managed to out shoot the US by 21 shots to six, with a Clint Dempsey goal proving the only goal of the game for the US. Haiti eventually finished second behind the US in Group A, with Panama advancing in third place and Honduras eliminated in fourth. Members of the US press are now questioning whether entering a more difficult competition like the Copa America would make more competitive sense for the US men's National Team. Facing stringer opposition could prove the difference between improving on the 2014 World Cup result for the US or remaining stagnant.
The other traditional powerhouse of CONCACAF soccer is Mexico, who have struggled in recent years and continued to do so with a shock second placed finish in Group C behind Trinidad & Tobago. Mexico have proved entertaining with ten goals scored, but two draws saw them slip behind Trinidad and into second place. Cuba also made their way into the next round of the tournament despite the problems their squad has faced in gaining visa's to enter the host nation of the US. Cuba and the US will now face off in the quarter final stages with the US heavy favorites for victory.
The final places in the quarter finals were claimed by Group B teams Jamaica and Costa Rica, who claimed a 2-2 draw in their opening match together to advance. Costa Rica made it through to the next round with three draws in low scoring group that had eight goals scored in six games. Canada finished bottom of the group and were eliminated despite being classed as a host nations because games are being played in Toronto. The Canadian squad did not manage a single goal during group play, but did claim two goalless draws.