Chile Vs Ecuador – Copa America starting Match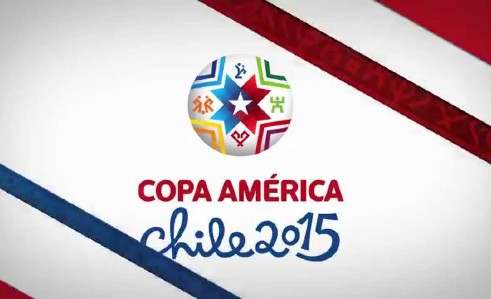 In a few weeks, one of the most awaited football events in America is going to inaugurate and the first match will obviously be between the host Country, Chile, and Ecuador, one of Chile's rivals for the cup. Chile is certainly up to the task, as it has been doing great in other competitions and it has a set of fresh talents from the new generation that have pumped new blood into the team.
About Copa America
Copa America is the famous soccer tournament of CONMEBOL that takes place every 4 years. The CONMEBOL is the confederation of Latin American countries. It is also one of the oldest tournaments in the world of soccer, and one of the most popular because let us face it, a competition that features the likes of Brazil, Argentina, Chile, Paraguay among others  is going to be hot and eventful. This year's Copa America will initiate on the 11th of June and it will end on the 4th of July. It has 12 nations that are divided into 3 groups, Group A, Group B and Group C.
This match, since it contains the host of the tournament, falls in Group A that includes Chile, Ecuador, Mexico and Bolivia. Group B has Uruguay, Paraguay, Argentina and Jamaica while Group C has Brazil, Colombia, Peru and Venezuela.
Some might wonder what is Mexico doing there, since it is technically in North America and it is a member of the North American football association. Mexico was invited to participate in the tournament, because no soccer fan wouldn't love to see Mexico pitted against the football giants that reside in South America, and who knows, maybe it makes it to the final and then we can witness a south America Vs North America match to show the world who is better.
Chile Vs Ecuador
Chile and Ecuador are in the same position when it comes to Copa America Cup, as both teams have not won a Cop America cup yet. This is why they both enter this match with the same dreams, of achieving the cup and taking it home, this is why this match is going to be good. That being said and done, Chile has more chances to win that because of its amazing results recently, plus the fact that the match takes place in Chile, which instantly doubles and triples any team's chances of winning. That does not mean that Chile will have a smooth ride as it still has to overcome great names such as Paraguay, Brazil, Mexico and Argentina. The best performance of Chile was back in 1993 when they finished in the 4th spot, which means that they were one win away from making it to the finals.
The odds for this game according to William Hill are at 4/9 for Chile to win, 6/1 for Ecuador to win and 14/5 for a tie.