Best Players on the European PGA Tour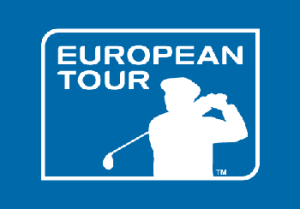 The world of online betting continues to grow and this is especially true in sports betting. Many gamblers have discovered that sports betting is an excellent way to gamble because it has entertainment value and it allows people to make a great deal of money. One area of sports betting that has really grown in recent years is betting on golf. Golf is a very interesting sport to bet on and many people find it to be quite enjoyable. If you enjoy betting on golf, then you most likely are interested in a wide variety of tours. One tour that you should consider betting on is the European PGA Tour. There are many great players on the European PGA Tour that offer a great deal of value for your bets.
One of the best players on the European Tour is Rory McIlroy. Rory first arrived on the scene in the late 2000's and was billed as the new Tiger Woods. He won the British Open in 2014 and he is well on his way to live up to his reputation. Rory is usually good for a top 10 finish and has the potential to win any tournament he enters. He is definitely a player to keep your eye on.
Another excellent player on the European Tour is Danny Willet. Danny Willet is an extremely popular option for betters on Golf. He has one win so far in this short season. His great performance Dunhill implies that he is capable of winning several tournaments this year. He should give you great odds and regularly outperform them. Give Danny Willet a shot
Justin Rose offers a great deal of value to those that wish to bet on the European tour. Justin Rose is one of the best players in golf right now. He recently finished second at the Masters and appears to be one on the rise this year. Justin Rose has shown himself capable of playing at the highest possible level and is poised for a great year this year.
Ross Fisher is an excellent golfer who has risen up the ranks of the European Tour in recent years. He is well known for his consistency, never finishing a season with a stroke average that is below par. He has had an excellent seven year career and has won several tournaments. Ross Fisher's consistency makes him a wonderful option for those that are looking for a consistent weekly play.
Lahiri Anirban is one of the best golfers on the European Tour and for good reason. This year the golfer has already taken two tournaments, and the season just started. Lahiri is exploding onto the scene and it is likely that he will win many more tournaments this year. Keep an eye on him and you will go far this year.
Golf betting is growing in popularity rapidly, so it is critical to get in on the action. If you want to ensure that you do well in any golf bet, then you absolutely have to know about these awesome players that are going to light up the European tour this year. If you participate in golf betting, then arm yourself with some of the best knowledge about the European Tour available.