Best Bets for the 2016 Final Four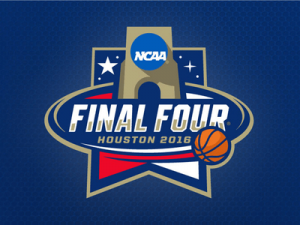 The 2016 college basketball season has been quite interesting. There appears to be a number of really good teams but no dominant teams. A record number of teams have held the number one spot in the AP poll but all for a short period of time. Those involved in college basketball betting may find it quite difficult to make their picks because so many teams are considered to be in the mix. Here are some top choices that should be made in Final Four betting.
North Carolina
The Tarheels came into the season as the number one choice by many. With lots of talent and depth they appeared to be an easy pick. So far the Tarheels have lived up to expectations for the most part. Their only loses so far have come to Louisville, Notre Dame, Texas and Northern Iowa. Led by Marcus Paige and Brice Johnson, the Heels have both talent and experience. With their depth and experienced front line they figure to be a great choice for final four betting. If Roy Williams squad can improve defensively, and get everyone clicking together offensively they could win it all.
Maryland
The Maryland Terripans clearly have the best guard in the country in Melo Trimble. He leads a tough gritty team that has already pulled out close games against teams like Iowa, Purdue and Georgetown. The Terrapins have added dynamic freshman center Diamond Stone and Duke transfer Rasheed Sulaimon. Stone stared slowly but seems to be improving with every game. The team had a late run in the tournament last year and appear to battled tested for another run this March. The Terripans should be near the top of your list when placing your bets.
Oklahoma
Perhaps the most consistent team all year has been the Oklahoma Sooners. The Sooners play in the tough Big 12 conference and so far have looked very good. They have quality wins over the likes of Iowa State and Villanova. They lost an overtime thriller to a very good Kansas team earlier this year. They are led by All-American Candidate Buddy Hield. Hield has willed the Sooners to a number of wins this year by simple taking over in the late minutes. Averaging nearly 25 points and 5 rebounds a game, Hield is the kind of player you want on your roster in March.
Michigan State
It's been an up and down season for the Spartans so far, but they are still a team capable of being in the Final Four. Tom Izzo has a history of getting the best out of his team in March. Early success may have been a strong indicator of what the Spartans can do. Injuries to key players like Denzel Valentine have caused a few struggles in the middle of the season. Izzo however figures to have his team right where they need to be come March. Look for the Spartans to be playing the last weekend of the season.