American Pharoah – A Win For The Ages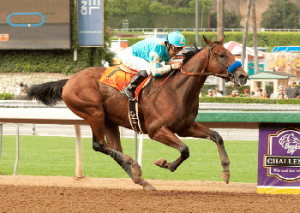 The Triple Crown is a popular sporting event in horse racing, where three year old Thoroughbreds race in a series of three races. The races include the Kentucky Derby, the Preakness Stakes, and the Belmont Stakes. The races take place in May and early June. A horse that wins all three races is considered a Triple Crown Winner. Recently, American Pharoah won the Triple Crown with his jockey, Victor Espinoza. American Pharoah is one of only twelve horses to win a Triple Crown, and the first horse to do so in thirty-seven years.
To place a Triple Crown bet is common during the season. Many place a triple crown bet with the hopes of winning more money than they placed on the bet. Of course, this is what everyone hopes when they place a bet. The odds on horseracing betting online first placed American Pharoah at 3-1 odds before the Kentucky Derby. Horseracing betting online also placed American Pharoah's odds at -140 for the Preakness Stakes, and +280 for the Triple Crown.
American Pharoah was foaled three years ago on February 2, 2012. His sire is Pioneer of the Nile and his dame is Littleprincessemma. His owner is Ahmed Zayat of Zaya Stables, LLC. He was born at Stockplace Farm, close to Winchester, Kentucky.
American Pharoah's racing career started out rocky. His debut was less than stellar, and owner Ahmed Zayat tried to sell him in the hopes of gaining a one million dollar profit. When bidding became complacent around $300,000, Zayat decided to keep American Pharoah. It turned out to be a lucrative decision. The colt soon proved to be a better racer than he had initially appeared to be.
American Pharoah was trained by Bob Baffert, a man that was inducted into the Hall of Fame, beginning in 2014. Baffert has high remarks to make about American Pharoah, especially about his stride. Baffert describes it as smooth and distinctively long. Baffert also praises American Pharoah's demeanor, which is gentle and surprisingly calm around people for a horse of his age.
Since winning the Triple Crown, money has been flowing around American Pharoah. His jockey, Victor Espinoza, has claimed that his ten percent of the winnings from the Belmont Stakes, $80,000, will be donated to cancer research for children. American Pharoah's career winnings have accumulated to nearly $4.5 million dollars, and he has yet to lose his earning potential. Zayat plans to continue racing American Pharoah, at least through the end of the year. Now that American Pharoah has earned the Triple Crown, he could rake in hundreds of thousands of dollars just in stud fees, if his foals prove to be as talented as he is.
American Pharoah has broken the 37 year drought of Triple Crown winners, and will be remembered for years to come for his wins.