2016 Golden State Warriors – Historically Great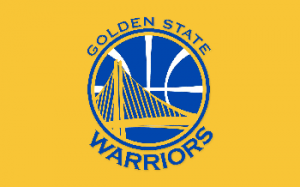 Not since the 1995 Chicago Bulls have we seen a team as great as the current Golden State Warriors. Led by All Star Stephen Curry, the Golden State Warriors are on pace to break a record that many thought was unbreakable. Led by the great Michael Jordan, the 95-96 Bulls had a record season going 72-10 on their way to winning an NBA Championship. Despite injuries and playing in the tough western conference, Golden State is on pace to break this record. If you are interested in NBA betting, you should have faith that Stephen Curry and Golden State may easily break this record.
When the Bulls went on their historic run they became the only team to ever win 70 regular season games, easily finishing first overall in their division, conference, and the entire NBA. They then defeated the Seattle SuperSonics in the 1996 NBA Finals, winning their fourth NBA title in six seasons. The Golden State Warriors won their first championship last year by defeating the Cleveland Cavaliers in 6 games. Many questioned if they really were the best team however. The Cavaliers played against Golden State without two key players Kevin Love and Kyrie Irving. Golden State made it to the Finals without having to play the previous champion the San Antonio Spurs. Furthermore, many noted that other teams like Memphis and Houston had key injuries that maybe made life a little easier for the Warriors.
You should bet on the Warriors because they clearly have a chip on their shoulder. They heard all the talk that they had an easy rode to the championship. They came into this season not only to win another championship but to make history. Breaking the Bulls 72-10 record would make them undeniably a great team. They play a style of basketball that appears to be revolutionizing the game. They play a lot of smaller players. They shoot the basketball from the outside unlike any team in history. Steph Curry, Klay Thompson, Harrison Barnes, Draymond Green and Andre Iguodala are all capable of hitting 3 point shots consistently. This makes them a matchup nightmare for many teams.
Those betting on basketball should feel confident with the Warriors for one specific reason though, Stephen Curry. Curry is quickly becoming one of the all-time great NBA players. Currently he has a higher percentage from 3-point range than Hall of Famer Larry Bird. He is the most challenging player in the NBA to guard. You have to check as soon as he crosses the half-court line, yet he is quick enough to put it on the floor and blow by people.
NBA betting of any kind must include this year's Golden State Warriors. This team figures to easily break the record of the Bulls of 95. Their only losses so far have been more of surprises than quality teams rising to the occasion. Clearly a Dynasty may be in the making.