2015 US Open Championship Preview
T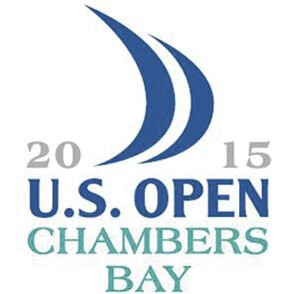 he U.S. Open is one of golf's major tournaments and is part of golf's grand slam along with the Masters, the PGA and British Open.
This year's US Open is being played June 18-21 at Chambers Bay in suburban Seattle. It's the first time the prestigious tournament has ever been held in Washington state. With a first-time course, might there be a first-time winner? Golf betting odds say that might be a possibility.
Jordan Spieth, the 21-year-old American who obliterated the Masters field with a wire-to-wire win, is a favorite to win the U.S. Open  with roughly 7-1 odd, the second-best odds of all the players in the field. Spieth is on a tear, having won two PGA events in the past six weeks and finished runner up in two more. He has moved up to No. 2 in the world rankings.
He has played decently in his previous U.S. Open appearances, making the cut two out of three times, finishing 21st and 17th. The U.S. Open in recent years also has seen a trend of golfers winning their first major at the tournament. Prior to 2014, when Martin Kaymer won his second major at the U.S. Open, the previous five champions had all been first-time major winners. So a Spieth win seems to be a good bet whether you are a traditional golf betting person or prefer online golf betting.
Spieth's biggest competition is likely to be world golf No. 1 player Rory McIlroy. McIlroy's odds to win the U.S. Open are hovering around 11 to 2. McIlroy is a past Open champion, having won the tournament in 2011 for his first-ever major championship. McIlroy has yet to win on the PGA Tour this year but did finish fourth at the Masters.
Despite his lack of recent success, the oddsmakers like Tiger Woods' chances in the U.S. Open, where he has won the title three times, most recently in 2008. That U.S. Open win was the last in a major for Woods, and despite what the oddsmakers think, he seems like a long shot at Chambers Bay.
For those into online golf betting, other favorites, according to the oddsmakers, include Adam Scott (16 to 1), Dustin Johnson (18 to 1) and Phil Mickelson (20 to 1).
English golfer Justin Rose, the 2013 U.S. Open champ who also finished second at this year's Masters, is a 22 to 1 favorite.
Among recent U.S. Open winners, 2014 champ Kaymer is at 28 to 1 and 2010 winner Graeme McDowell has 50 to 1 odds. Jim Furyk, who won the tournament in 2003, is a 40 to 1 favorite.
*All odds are reflective of the time of publishing. Odds may change before the event.