2015 PGA Championship Preview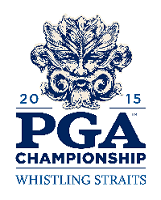 This year's PGA Championship will be hosted at Whistling Straits in Kohler, Wisconsin. While there is no Grand Slam chase for viewers to tune into this year, this Championship perennially boasts the strongest field in golf. Whistling Straits can even be considered a 3rd "Open Championship" style course to be played this year, as the course is very similar in weather and design to that of St. Andrews and Chambers Bay. That being said, there are going to be some major players to watch for when betting on golf at the PGA Championship.
Dustin Johnson 
You have to wonder if there has ever been someone THIS due to win a Major. Johnson returns to the site of the bunker ruling debacle from 2010, where Johnson basically won the tournament only to be penalized because of an awful ruling. The tournament will be played with the same terrible, terrible rules regarding bunker "conditions". Couple that with his 54-hole lead at Chambers Bay AND being right in the mix in the Open Championship, and you've got a guy that wants revenge. Johnson hits the ball miles, and his game seems to love the look of a terrifyingly difficult golf course. Johnson is your guy. He HAS to be.
Jordan Speith
It is impossible to talk about Majors without Jordan Speith. He loves the big stage as much as anyone on tour, and his game seems to respond to the toughest challenges. After dominating Augusta and putting together an amazing final round at Chambers Bay, Speith was on the doorsteps of history and just one shot out of the playoff at St. Andrews. There are horses for courses, and it's very had to bet against a Texas golfer playing against the toughest of conditions.
Jason Day 
Vertigo issues are figured out, and there may not be anyone out there who wants to win a Major as much as Jason Day. This guy swings like a tornado and has only become more accustomed to the pressure of major championships over the past few years. He has to know that he is really close to breaking through and make a conscious effort not to force it. It is his time? Maybe, but you can bet that as soon as he wins one Major, more will soon follow.
Zach Johnson
He finished 3rd at Whistling Straits in 2010, and he can really dial in the wedges if the greens are soft and receptive enough. Oosthuizen was almost a non-factor coming into this year's Open Championship, but he won at St Andrews in 2010. Horses for courses, remember? Zach Johnson is definitely worth taking a look at for this one. Keep an eye on his play the next few weeks leading up.
Rickie Fowler
Fowler has seemingly never been out of the Top 5 in the majority the majors over the last 12 months, and while he wasn't really in the conversation at the Open Championship this year, T-30 is still pretty darn good.  Another of the ever-present Major favorites is looking to shed the Best Player Never To Have Won A Major moniker, keep a close eye on his game before he heads to Wisconsin.