2015 MLB Cy Young Award Race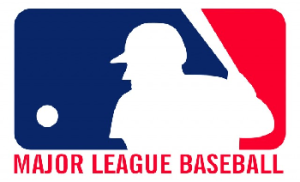 Major League Baseball has consistently shown some of the most promising talent in the world in the recent years. The sport itself has grown in popularity thanks to some of the most gifted players on the planet and the growing poularity of online baseball betting. Baseball is a game that shows its most important feature as being the ability to hit a ball. However, a ball becomes very difficult to hit when it is thrown by an experienced Major League picture. The pitchers in today's game are more powerful, more agile, and more sharpshooter-like than most pitchers from past eras, and no where is this more prevalent than the race to win the coveted Cy Young Award in the current season.
When discussing the various pitchers in today's game that can truly be considered great, there are certainly a lot of superstars and standouts that take front page news on the sports columns. One of the most gifted pitchers, not only in the American League, but in the entire brand of Major League Baseball today is a player by the name of Shane Greene. Playing for the Detroit Tigers, Shane Greene's stat line is overly impressive and is filled with numbers that wow even the most casual baseball fan. Thus far into the 2015 season, Greene has thrown for a total of 23 innings, giving up only one earned run and striking out 11 people in the process. With a 0.39 earned run average, it is going to be pretty hard to bet against Greene.
Another spectacular pitcher that is high up in online baseball betting for the Cy Young Award race is a teammate of Shane Greene on the Detroit Tigers, Alfredo Simon. Simon has looked fantastic thus far into the season, pitching in over 20 innings, giving up only four earned runs and striking out 12 batters. He has been one of the most admired pitchers in the game, and with an earned run average of only 1.74, it is no wonder why.
Moving over a conference and taking a look now at the 2015 Cy Young Race in the National League, there are two players that immediately pop out and seem as though they are both fantastic. Bartolo Colon of the New York Mets has been a pitcher that has captured the eyes of baseball fans all over the country, and for good reason. Thus far into the season he has thrown in exactly 20 innings, yielding only five earned runs and striking out 18 batters. He has an earned run average of 2.25, and if he keeps it going, there is no telling how far Colon will go.
The second player in the National League that is very much locked into a neck and neck race with Bartolo Colon, is Joaquin Benoit of the San Diego Padres. Benoit is a pitcher that has looked spectacular all season and he has the stat line to prove it. In the 2015 season, Benoit has thrown in 10 innings, given up two hits, and struck out 11 batters in the process. He has an earned run average of 1.80, making him one of the most feared pitchers in the National League, and someone that not many batters look forward to coming in contact with.