2015 College Football's Top Sleepers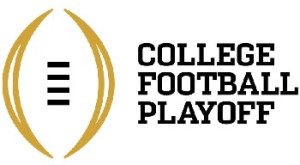 Sleepers can be any team from any conference. And with the new college football playoff format, finding sleepers are easier now than ever because of the expanded a chance of winning a National Championship. The best way to go about selecting a sleeper is determining whether your sleeper can win they're conference. In an effort to ease the process for you, here are the top sleepers for this year's college football season. Betting on college football is one of the favorite fall pastimes. Here are some teams that you need to keep an eye on.
California Bears
Sonny Dykes turned this team around last year without anyone really noticing because they missed a bowl game. The offense is the least of their worries with their quarterback and a number of skill players returning. If the defense can improve, which has potential since they're returning nine starters, this team could easily take the Pac-12. The problem lies in their schedule. The Bears have to travel to the likes of Texas, Utah UCLA, Oregon, and Stanford all in the same year.
North Carolina State Wolfpack
They say to go big or go home, right? N.C. State finished last year with a 3-9 record with no conference wins in 2013 and bounced back to 8-5 in 2014 while also destroying UCF in their bowl game. The Wolfpack should be even stronger this year as they return 14 starters; two of which are standout quarterback Jacoby Brissett and tailbacks Shadrach Thornton and Matt Dayes. The only concern could be the defensive front-line with the loss of three of their four starters.
Penn State Nittany Lions
There is just something about James Franklin and the effort he can get out of his players. Nobody expected Penn State to bounce back as quick as they did after the Paterno/Sandusky scandal but they have. The Nittany Lions only finished 7-6 last year but with the return of 15 starters they number should increase. Penn State's biggest problem last year was the dismal offensive line play. Three of those starters return and should provide for a strong offensive line this year so long as they've improved in the off-season.
Tennessee Volunteers
Butch Jones has always been a great coach and like James Franklin he gets the most out of his players. The Volunteers return 17 starters from a team that was constantly just on the verge of winning games last season. They let a number of games slip through their hands in the last quarter. With a more experienced and developed team, those losses should become victories this year.