Turtle Beach and OpTic Gaming Team Up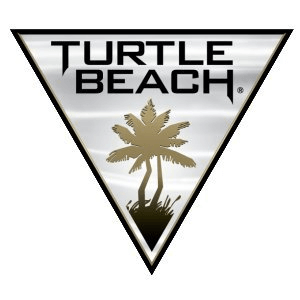 Anyone who is into online gaming on their PlayStation or Xbox, knows the famous San Diego company Turtle Beach. The company created online gaming headphones over ten years ago, which connected online users together in voice chat. They have continued to launch successful products that gamers know and love for their high tech sound and voice capabilities ever since. They had a big announcement on May 3rd, they would be partnering with the team OpTic Gaming. For anyone who doesn't know who they are, they are a famous esports team.
This is huge news for both OpTic Gaming and Turtle Beach. The team will be wearing the company's Elite Pro Tournament Gaming Headset. They will wear it in some of the biggest online gaming competitions in the world. OpTic Gaming is defending their title in Call of Duty this week at the eSports World Convention in Paris, where they will wear the Elite Pro set up for the first time as representatives for the company. They will also wear the headphones in Halo and Counter Strike: Global Offensive tournaments.
Turtle Beach began working on the Elite Pro headset in 2013 when they saw that esports were becoming hugely popular, and gamers needed more advanced systems. Someone who competes at a professional esports level needs to be able to communicate effectively with teammates. They also need to remain comfortable during the long hours of the tournement. Great sound, voice capabilities and comfort were the main priorities when designing this new headset.
The Elite Pro Tournament Gaming Headset has some incredible features. Costing $200 might seem pricey at first, but when you try on the pair and see the technology involved, it is actually an amazing deal. The headphones come with optional adjustments that feel as though they are fit personally to the gamer wearing them. It also has specialized ear cushions that don't get hot when a big fight is going on. Another cool thing that is quite unique is for those who wear glasses, is that the headphones fit over them comfortably. They also did some modifications to the new controller and microphone. The microphone has noise cancelling properties which makes it easier for players to talk to each other. There is adapters for both the newest PlayStation and Xbox systems. It will run about $500 for the total Elite Tournament package.
This partnership will help both companies tremendously. When gamers see OpTic Gaming players wearing the new Turtle Beach headphones, it will bring in business in droves. It is natural to want whatever the professionals in the hobby you are interested, are endorsing.