Every Major Club Will Soon Have A Fantasy Football Betting Partner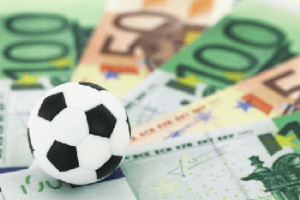 Major football clubs around the world are singing fantasy football partners at amazing rates. The major football clubs advertising their gambling partners, and several clubs have their gambling partners on their jerseys. This article explains why an official fantasy betting partner is the new paradigm in professional football. Every club that wants to improve its brand must welcome fantasy betting as soon as possible to cash in on the excitement.
What Do Partnerships Do For The Clubs?
Partnerships for football clubs bring revenue to the clubs in a deal that splits profits from fantasy play. Fantasy players spend quite a lot of money on the endeavor, and a portion of that money goes to the club. The club brings fans in return by being popular. The two entities work in tandem to create a partnership that is generating millions every week based on a few football games. Clubs that play more games tend to make more money.
How Popular Is Fantasy Betting?
Fantasy betting is extremely popular around the world, and it has become so popular in Europe that every football club large and small will soon have a fantasy betting partner. Every partnership will produce differing revenues, but every club will find new fans simply due to fantasy betting. Fantasy betting is exploding in every sport, and there are many variables which football enthusiasts may bet on.
How Does Fantasy Betting Work?
Fantasy betting in football is no different from fantasy betting in other sports. The players in the sport are producing points based on their productivity, and the points are used to determine who wins every league. Players may create leagues among themselves, and players may play in the pool league with thousands of other players. The draft determines which players are given to which gamblers, and a set amount of money is bet in each league.
The winner of the league is given the winnings for that league, and players who reach the podium are given a portion of the winnings. Everyone placing lower than third loses their initial bet, and they may pay in at any time for another league. Fantasy players may play on a daily basis for one match, or players may play for the entirety of the season. There is nothing stopping players from betting as often as they like, and the variables in every match are so great that players must watch each match to learn how their picks fared.
The fantasy betting culture in sports betting has spread to Europe, and it is soon assumed that every football club will have a fantasy betting partner. The fantasy betting partners provide revenues for the the clubs, and the clubs provide needy fans who wish to bet their money in fantasy leagues. Players who are astute about football will win quite a lot of money with their draft picks, and a season of play will yield winnings for many different players. Every fantasy league will bring new fans to clubs that want to expand their brand.