Esportsfield for a Better Esports Experience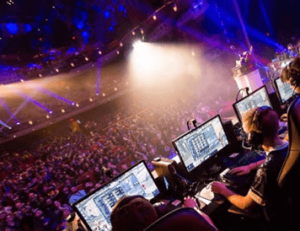 When three friends shared bad experiences with some esports tournaments and the process, they gathered their knowledge from different backgrounds and came up with the idea for a new B2B platform host and provider, Esportsfield. They plan to be the Playtech of esports tournaments (Playtech is the world biggest casino gaming service).
The Co-founder and Head of Product, Oleg Voronko, has a background from some game play along with an UX background and general product management. The CEO, Milhail Konvisarov, who used to head a local organization called "Ahead Gaming". He organized over a thousand tournament teams as well as participated in them. The CTO, Dmitry Tuzenhov, has experience as a developer and on technical aspects of esports tournaments organization.
Oleg is a fan of BSG and CS:GO while his friends are Dota2 players. Esportsfield gives the clients tools to organize tournaments using their brand, so they can focus on event marketing and management without having to deal with the technical aspects. Esportsfield handles all the processes during the organization of tournaments:
registering teams
collecting fees
generating brackets and matches
collecting results
collect commission and advertising fees
in-game item market place
giving winners their rewards
They use third-party tools like statistics services, and analytics. Also, steaming and betting services. They believe their product will offer both non-endemic and endemic brands, whether or not they're already involved in esports. They combine raw data using open sources and reports from esportsearnings.com and Superdata and Newzoo. They also offered quizzes in esports entrepreneur communities. They were able to gather important information from experts they made as contacts they made while gaining experience in their individual backgrounds. They are still constantly doing market research to focus their strategies remain on point.
They are open to opportunities with betting services, but integration partnerships with companies is still in the near future. When collecting and analyzing player data during tournaments they use Steam services, and also integrate third party statistics services for deep analytics, like Dotabuff and CSGO-stats. Standardization, more profound regulation, and better integrity would lead to solve betting problems, like underage and skin betting.
In late April, they launched their product for closed testing, while planning open testing the following weeks. The next step would be a beta release in the fall with all primary product features and the top five games (Dota2, CS:GO, League of Legends, Smite, and StarCraft2). Once their product is fully launched, they will improve third party integration as well as expand to be able to offer the top ten games by the following summer. However, they will only launch every new game when they are a hundred percent certain, it's fully integrated into their system.