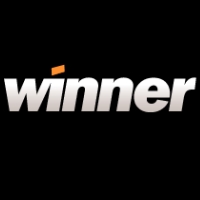 Get the App
For anyone who is interested in sports betting, finding a website that is able to accept bets on different kinds of games, regardless of the location, time of day or the betting method, Winner Sports is one of the very best out there. There really is no limit to the kind of games a person has the ability to bet on, and with the different variations available, they do not need to bet in a manor they do not feel comfortable with. So, whether betting in Australia or checking out the website in the UK, Winner Sports is the way to go.
When arriving at Winner Sports Better, it is immediately obvious it is one of the best online sports betting locations available to anyone in the betting regions. It is also extremely easy to move through the website as well. Along the left hand side of the website there is a list of all the different sports available for betting. This ranges from football and tennis to American football, rugby leagues, handball, cycling and even politics. For someone who wishes to bet on whether a specific bill passes and by how much, it is possible to bet directly on these outcome.
Beyond this, along the left there are quick links to the more popular betting areas of the website, plus once a player creates an account, they can have their favourites appear in the upper left corner of the screen. This is designed to improve website navigation and make it easier to find whatever a person needs. The entire website is just incredibly easy to navigate and while there is a lot of information on the front page, it is not difficult to find whatever someone is looking for.
Now, while the Winner Sports Betting website is the main betting page, it is possible to partake in mobile sports betting. This is simply done by heading over to the Apple App Store and downloading the application for Winner Sports Betting. For anyone who has an account through the website, they can log onto their account and bet while on the go, either with their Apple iPhone or an iPad.
This way, they can be on their way to and from work riding the bus and still place bets whenever they desire. After all, while work and other events might take place throughout the day, the sporting and betting world do not take a break, so having mobile access to these features i.e. extremely important.As for bonuses and special features, whenever someone signs up with the Winner Sports Betting website and they bet five pounds, they receive an additional 20 pounds credited to their account.
They are free to use this money however they see fit, although the 20 does need to go into some sort of a bet. So, whether there is a horse race coming up or they want to place a bet on an ice hockey game, they can use the 20 pounds for such a bet.The Winner Sports Betting website has multiple licenses, including through the TST Labs and Antigue And Barbuda Offshore Gambling Association.
These are some of the largest offshore gambling commissions in the world, so for anyone who is looking for a reputable service, this is it. Should someone have a question regarding live sports betting, they are able to contact the website directly through their account. Once they open an account they have a live help feature, which makes it easier to communicate and ask questions.All in all, when it comes to online sports betting, this is one of the best sports betting apps out there.